Mutuals the future model for public sector services, says Maude
Mutualisation will be the future model of public sector services, Cabinet Office minister Francis Maude has said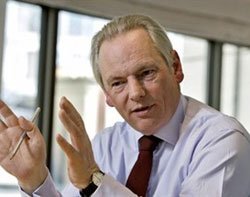 Mutualisation will be the future model of public sector services, Cabinet Office minister Francis Maude has said.
Speaking at Intellect's World-Class Public Services conference, he said digital delivery was important to the open public services agenda. This includes the creation of mutuals and joint ventures, where government and employees become majority shareholders alongside a private sector organisation in spun-out body.

Download this free guide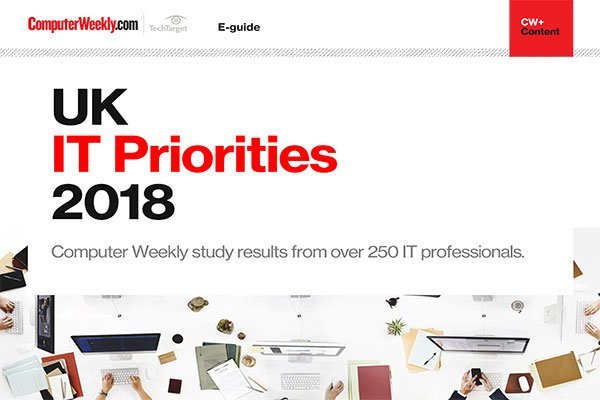 UK IT Priorities 2018 survey results
Download this e-guide to discover the results of our 2018 UK IT Priorities survey, where IT leaders shared with us what they are going to be investing in over the coming 12 months.
By submitting your personal information, you agree that TechTarget and its partners may contact you regarding relevant content, products and special offers.
You also agree that your personal information may be transferred and processed in the United States, and that you have read and agree to the Terms of Use and the Privacy Policy.
"In the wider public sector, [mutualisation] is a growing movement," he told Computer Weekly. "Mutualisation is exciting, and the public sector is full of people who are entrepreneurial but find it frustrating at the moment. Whenever I speak to employees in a mutual, the say they would never go back to being employed in the public sector.
"This absolutely empowers people to do things. Productivity increases dramatically, so this is the way of the future."
The news follows the formation of My Civil service Pension (MyCSP) last year as the first example of a government body spun out into a mutual and partnered with a private sector company to administer 1.5 million civil servant pensions.
We will no longer accept long-term contracts, where government departments are charged £15,000 to change one word on a website

Francis Maude, Cabinet Office minister
Maude told delegates at the conference that previous IT procurement practices, such as awarding complex services contracts to large suppliers under long-term contracts, increased project risk and removed competitive tensions.
"We will no longer accept long-term contracts, where government departments are charged £15,000 to change one word on a website – I haven't made that up. Nor will we accept hosting costs that are 300 times higher than cloud-based services," he said.
Significant savings can be made by moving to digital, added Maude. "For HMRC alone, they estimate that 35% of calls to its contact centres are avoidable, which would save £75m."
But he said the fact the government had lagged behind in its digital offering meant it was at least free from digital legacy systems.
"The advantage of catching up is that we can now leapfrog the intermediate technology," said Maude. The success of the Estonian government digital services model was based on having no legacy and no money, he said. "The fact we've lagged behind on the provision of digital services means there is quite a lot of legacy we've avoided, so inadvertently we [also now] have both those advantages," he said.
Read more on Managed services and hosting services