Businesses confident of disaster recovery plans in 2012
Businesses are more confident in their IT systems' ability to survive a disaster, despite one of the most difficult years in 2011
Businesses are more confident in their IT systems' ability to survive a disaster, despite one of the most difficult years in 2011.
Last year, unprecedented disasters – including flooding, earthquakes and a tsunami – caused billions in damage.
Despite this, confidence levels in disaster recovery has grown 17% in the UK, according to the Acronis global disaster recovery index.
The index measured the confidence levels of 6,000 businesses worldwide, including 500 in the UK.
"Businesses have seen improvements in the tools they are dealing with. They are deploying more technologies in the right areas and they have improved their policies and procedures," said David Blackman, general manager of Acronis.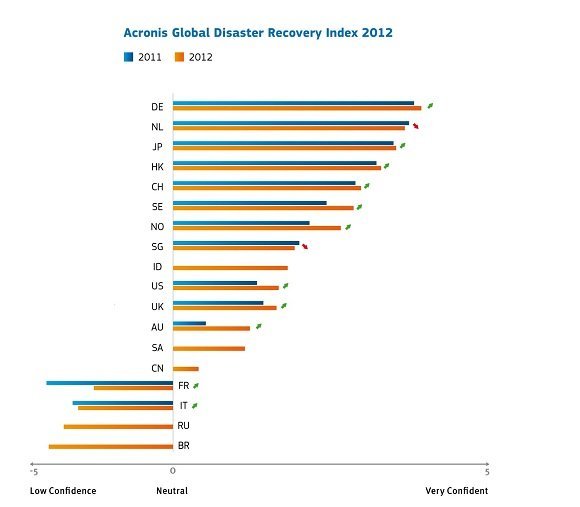 The index ranked the UK in 11th place, down from 10th place in 2011. Germany, the Netherlands, Japan and Hong Kong topped the league table.
It revealed that UK businesses lost an average of £230,000 a year through system downtime – with some companies losing access to their systems for up to 10 days.
"Every company has seen some downtime over the past 12 months," said Blackman.
UK disaster recovery budgets remained flat year-on-year, accounting for some 11% of IT spend, the research revealed.
Some 65% of UK companies reported they were testing their disaster recovery plans more frequently than in the year before.
The most common cause of system downtime was human error, according to 64% of the UK organisations questioned.
But 40% of UK disaster recover specialists felt they did not have enough support from company executives.