Study reveals sectors boosting investment in IT outsourcing
European retail, manufacturing, telecoms and media sectors have spent more on IT outsourcing during the first nine months of this year than in the whole of last year.
Karl Flinders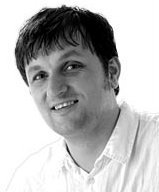 I am Computer Weekly's services editor. My main focus areas for stories are financial services and outsourcing.
Typically for financial services I write about how the retail and investment banks are harnessing technology and how systems can be used to help companies meet regulations such as Basel II and the Markets in Financial instruments Directive (MiFID).
Outsourcing is relevant across all business and technology sector and focuses on the strategic and cost cutting benefits associated with outsourcing IT.

Topical issues include the insourcing versus outsourcing debate and whether it is better to off-shore, near-shore or on-shore your outsourced technology.
View all articles by Karl Flinders > >
karl.flinders@rbi.co.uk 020 8652 2068 Active Karl Flinders False True
The retail, manufacturing, telecoms and media sectors in Europe, the Middle East and Africa (Emea) have spent more on IT outsourcing during the first nine months of this year than in the whole of last year.
Meanwhile, the financial services sector, which accounted for about a third of total spending last year, has slowed its spending on outsourced IT services. After the first three quarters of 2011, the sector's spending is just under half (48%) of its total for 2010.
The latest figures from sourcing advisory TPI showed that the Emea financial services sector invested €1.6bn in IT outsourcing in the third quarter of 2011, compared with €2.7bn in the same period in 2010.
The manufacturing industry spent €1.5bn in the third quarter this year, compared with €1.4bn in the same period last year. The sector has already spent €5.8bn in the first three quarters of this year, compared with €5.6bn in all of 2010.
The retail sector has also invested more so far this year, having invested €1.4bn, compared with €0.8bn in the full 12 months last year.
The telecoms sector has spent €4bn so far in 2011, compared with €2.8bn in all of 2010.
Financial services was not alone in reducing spending. The energy and healthcare and pharmaceutical sectors also experienced falls.
Martyn Hart, chairman at the National Outsourcing Association, said the retail sector is an example of a sector harnessing IT outsourcing to become more efficient and attract more customers.
"Outsourcing in the Emea retail sector has risen 600% on last quarter, and 75% year-on-year. This is due to major retail players seeking competitive advantage by adopting high-tech IT solutions and infrastructure upgrades. They are turning to outsourcing providers as a low-risk route to superior technology," he said.
He added that Tesco, Argos, Homebase and Poundland have all recently made major investments in outsourced technology. "This will help them run retail and warehouse operations to maximum efficiency, and improve customer experience. In today's retail environment, outsourcing is becoming essential. Take-up is skyrocketing due to cost-saving drives, and also, as seen in the cases of Argos and Homebase, as a way of delivering targeted marketing campaigns to boost sales."
---
Sign up to Computer Weekly to read more from TPI: Latest global trends in outsourcing
MetaKeywords MetaDescription Sensitive Landingpage False
Read more on IT news in your industry sector