Embattled LDV uses Twitter to keep staff informed
Embattled van maker LDV has turned to social networking media such as blogs and Twitter to keep staff, suppliers and sales agents up to date as the firm...
Embattled van maker LDV has turned to social networking media such as blogs and Twitter to keep staff, suppliers and sales agents up to date as the firm tries to negotiate its way out of a financial crisis.

Download this free guide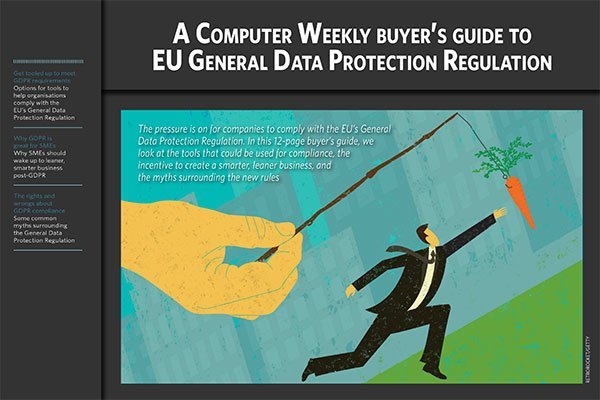 Computer Weekly's Buyer's Guide to GDPR Part 2
In this 12-page buyer's guide, we look at the tools that could be used for compliance, the incentive to create a smarter, leaner business, and the myths surrounding the new rules.
By submitting your personal information, you agree that TechTarget and its partners may contact you regarding relevant content, products and special offers.
You also agree that your personal information may be transferred and processed in the United States, and that you have read and agree to the Terms of Use and the Privacy Policy.
Chris Linfoot, LDV's CIO, said the social media were the fastest way of getting the news out. "We could have written to staff via first class mail, which meant they would have got the news the following morning, but very often they would have had first from the news media" he said. But the blogs and Twitter ensured instant news distribution and access to it ahead of public sources.
He said events at the firm had been characterised by a lot of inaccurate reporting. But the blog and Twitter had helped improve authoritative information reaching the public, as reporters picked it up from the social media, Linfoot said.
Demand for the firm's products, mainly small and medium-sized delivery vehicles, halved over two years. LDV's main customers, small businesses such as builders and construction workers, have been hit hard by the recession, hurting orders.
However the firm's officers remain hopeful of a good future. A spokesman for the firm, who is also familiar with the earlier Rover buy-out by the Chinese, said LDV's situation was more rosy. "We have a product that is in demand and an electric delivery vehicle in the pipeline," he said. "That's a very different proposition to Rover."
The government negotiated the sale of Rover to a venture capital firm called Phoenix. Phoenix promptly stripped most of the assets and sold the rest to the Chinese, pocketing over millions.
If LDV can find a buyer it would preserve more than 3,500 jobs including nine fulltime IT jobs and three permanent secondees from T-Systems. T-Systems supplies the IBM Z-series processing power for the firm's in-house-developed systems for all supply chain activities.
Linfoot said the "rock solid" mainframe transaction processing base allowed LDV to develop smaller server-based systems to communicate with users and business partners.
He said the company was looking at ways to keep the blog going. "We've used blogs before on our main web site, as a way of engaging with customers and end users of our products, but the blog we started for employees has proved really successful," Linfoot said.
Most people who had commented on the blog had been supportive and optimistic, Linfoot said. "We had to take out a few that made personal attacks or which used bad language, but it has proved its worth in staying in touch with a dispersed community," he said.
Read more on E-commerce technology