First arrests in connection with Heartland data breach
US police have made the first arrests following a 2008 data breach at Heartland Payment Systems.
US police have made the first arrests following a 2008 data breach at Heartland Payment Systems.
Leon County police in Florida said three people had been arrested for using credit card numbers stolen in the computer hijacking of Heartland's transaction systems.

Download this free guide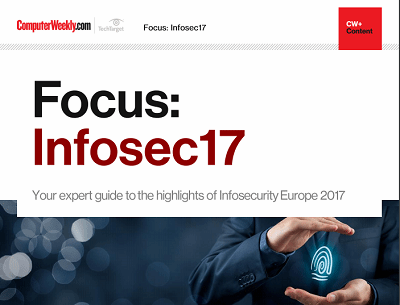 From forensic cyber to encryption: InfoSec17
Security technologist Bruce Schneier's insights and warnings around the regulation of IoT security and forensic cyber psychologist Mary Aiken's comments around the tensions between encryption and state security were the top highlights of the keynote presentations at Infosecurity Europe 2017 in London.
The credit card numbers were used to make fraudulent purchases at local Wal-Mart stores totalling at least $100,000 in actual and declined transactions.
Leon County police said the investigation will continue and is likely to produce additional charges and arrests.
More than 220 financial institutions have been affected by the Heartland data breach according to a growing list being compiled by BankInfoSecurity.com.
Heartland, which faces class action law suits for failing to protect customers from identity fraud, has announced a dedicated department to encrypt data on its systems.
Despite being compliant with the Payment Card Industry Data Security Standard (PCI DSS), cybercriminals were able to gain access to Heartland's systems.
The PCI DSS does not currently require that credit card data be encrypted on internal networks, which Heartland says it will now implement.
The first Heartland-related arrests come a week after a data breach at US-based RBS WorldPay was linked to a gang that used cloned debit cards to steal millions of dollars.
The FBI has released images of thieves believed to be part of a gang that took money from ATMs in 49 cities around the world using cloned debit cards in late November.
The thefts stemmed from a data breach at RBS WorldPay in which hackers stole the personal data of 1.5 million card holders, in early November.
Read more on IT risk management