Understanding computing assets the key to mobile security
Knowing exactly what data and devices they have is firms' biggest mobile data security challenge
The biggest security challenge that organisations face when it comes to preventing data loss and security breaches, such as those involving laptop devices, is knowing exactly what data and devices they have and need to secure, according to security specialists, Absolute Software.

Download this free guide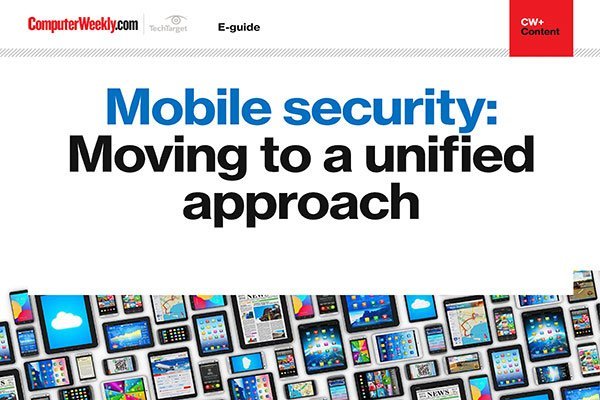 How to improve your mobile security protocol
Learn how to keep those pesky hackers and scammers away from your mobile devices with these 6 articles on how to improve your mobile security.
There are five keys points to maintaining adequate mobile device security said Absolute who has developed what it claims is a unique software solution, ComputraceOne to manage mobile devices. The key steps are: security policy; authorisation; management; accountability; tracking.
Absolute security specialist, William Pound commented, "Organisations need to take responsibility for the data on their mobile devices as the information often can be about customers or partners, so the consequences of a breach are far wider than just the organisation itself. To take responsibility there needs to be policy and traceability.
"Asset management is key. Knowing who has a device and, if necessary, where it is. This is particularly important if a device is lost. Tracking software will trace the device and allow it to be recovered. More than that, with this technology installed onto a device, sensitive data files can be deleted, preventing it from being used maliciously."
The company is claiming a key win for its system by Bracknell Forest Borough Council. Commented Richard Dawson, IT Services Manager at the Council, "For less than £60 per laptop over its life, ComputraceOne has provided not only value for money, but it has ensured that our data has not gotten into the wrong hands. In the last three months alone, we have been able to deactivate and remove all data from three decommissioned laptops as well as recover a stolen laptop
Click here to check out the latest devices that can meet your mobile computing needs
Read more on Mobile hardware