IT intelligence integration needed to tackle drugs in prisons, says report
The prison service is piloting an IT-based intelligence system to tackle drug use in jails. A review...
The prison service is piloting an IT-based intelligence system to tackle drug use in jails.
A review on drugs in prisons by former Inspector of Constabulary David Blakey concluded that, "The lack of an integrated intelligence system is perhaps the major drawback in disrupting drugs getting into prisons." Technology use in prisons is "uncoordinated and somewhat ad-hoc," he said.

Download this free guide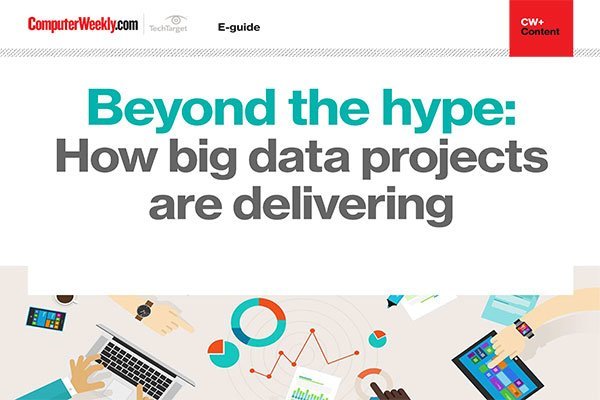 6 high profile examples of Big Data improving operations for corporations
This e-guide collates a group of examples of big data technologies in use, such as how Mercedes-AMG Petronas Motorsport are looking to gain an edge on the competition in the Grand Prix season. Also see how big organisations are managing their big data operations and their data analytics programmes and teams through some high profile case studies.
By submitting your personal information, you agree that TechTarget and its partners may contact you regarding relevant content, products and special offers.
You also agree that your personal information may be transferred and processed in the United States, and that you have read and agree to the Terms of Use and the Privacy Policy.
Prisoner records are held on paper, while the Police National Computer is only available at a few prisons. There is no system in place to allow information to be shared between prisons, and intelligence sources such as prison bank accounts are not being exploited.
One of the report's recommendations was that the national system for intelligence in prisons should continue to be established.
The National Intelligence Model, which aims to integrate the disparate information sources, has been budgeted at £6m, but could end up costing "substantially more", said Blakey. The Ministry of Justice has accepted all Blakey's recommendations.
Successfully analysing intelligence could help staff know who to search, which visitors to ban, and where to patrol.
Blakey said, "Much good work on intelligence gathering is going on in prisons. But the effort is not yet linked up and valuable intelligence is stored in stand-alone systems and in individual memories."
In addition, scanning technology should be more widely used to detect mobile phones on prisoners, which are used to contact drug dealers, he said. Body Orifice Scanner System (Boss) chairs should be rolled out to every prison.
Boss chairs are "non-threatening looking plastic armchairs" which "can and do detect metal or plastic in body orifices".
Blakey also advocated mobile phone blocking systems for every prison.
Read more on Business intelligence software