Ajax security: A dynamic approach
In this podcast, expert Caleb Sima explains why Ajax is not inherently insecure, which tools work and which don't, and how to safely deploy Ajax.
Ajax security is the source of a lot of anxiety. This is understandable, as Ajax is everywhere, and the consequences of an exploit can be devastating.

Download this free guide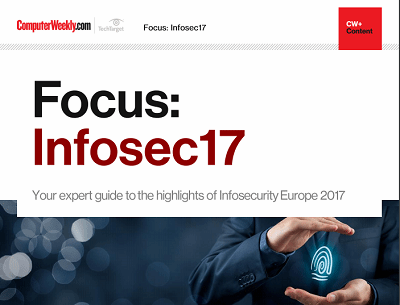 From forensic cyber to encryption: InfoSec17
Security technologist Bruce Schneier's insights and warnings around the regulation of IoT security and forensic cyber psychologist Mary Aiken's comments around the tensions between encryption and state security were the top highlights of the keynote presentations at Infosecurity Europe 2017 in London.
Ajax, however, is not inherently insecure. Security can be achieved by following basically the same security guidelines one uses for other languages, tailored to Ajax's specific needs.
In this podcast, expert Caleb Sima, co-founder and CTO of SPI Dynamics Inc. and director of SPI Labs, discusses security methods and tools for this oft misapplied language.
The podcast may be downloaded here:
Ajax security: A dynamic approach
(To listen to the podcast now, left click on the link. To download it and save it for later, right click on it.)

Note: The recording is soft, so you will need to increase the volume on your computer or MP3 player.
---
These tips and articles offer more information on this topic:
Read more on IT risk management