Lan-speed mobile technology to be showcased at 3GSM conference
Broadband-speed mobile technology will be showcased at this year's 3GSM World Congress in Barcelona in the second week of February.
Broadband-speed mobile technology will be showcased at this year's 3GSM World Congress in Barcelona in the second week of February.
Suppliers at the trade show will demonstrate high-speed wireless cards for notebooks based on a technology called HSPDA (High-Speed Downlink Packet Access).

Download this free guide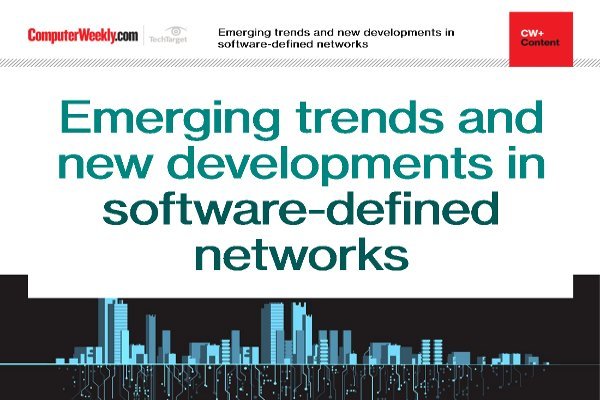 The latest developments and trends in SDN
Join us as we sit down with a number of senior IT managers from multi-national enterprises to discuss the latest trends in the world of software-defined networks.
By submitting your personal information, you agree that TechTarget and its partners may contact you regarding relevant content, products and special offers.
You also agree that your personal information may be transferred and processed in the United States, and that you have read and agree to the Terms of Use and the Privacy Policy.
With Lan-like data transmission speeds of up to 8-10mbps, analysts have said the mobile telephony protocol is poised to take over from 3G.
Mike Welch, an analyst at Canalys, said HSDPA cards for notebooks would be a major breakthrough for businesses.
"This gives you speed for the first time equivalent to mobile broadband. People are used to having half a megabit at home, and this can guarantee you that order of magnitude.
"You will not have to change your working pattern because of pipe restrictions," he said. However, Welch warned that high tariffs could present a barrier to adoption if operators failed to address them, and added that there were still power consumption problems with notebooks.
HSDPA is beginning to be deployed in North America, and in November 2005 O2 set up one of the first UK implementations in the Isle of Man.
Jason Chapman, managing vice-president at analyst firm Gartner, said, "With HSDPA, speed is a big factor, but it also has lower latency, which means that, for things such as browsing content or working with corporate applications, the user experience is good."
But as businesses begin to make the move to 3G and beyond, there are issues that suppliers need to address before businesses adopt the technology more widely.
These include the cost of using 3G - particularly high data tariffs, integration with other technologies, and the lack of business applications for 3G.
Analysts agree that data tariffs are too high and unpredictable for businesses to rely on 3G to any great extent.
In terms of integrating 3G mobile devices with Wi-Fi, fixed lines and PBXs, Nick McQuire, senior analyst for wireless at Yankee Group, said much work is being done by suppliers such as Avaya, Alcatel, Cisco, Motorola and Nokia.
However, before usable business services become available, service providers need to sort out their tariffs, handset availability, and standards, he said.
What is HSPDA?
High-Speed Downlink Packet Access (HSDPA), also known as 3.5G, is a mobile telephony protocol that brings Lan-like data transmission speeds of up to 10mbps to mobile devices. The packet-based data service runs over a 5MHz bandwidth on W-CDMA - the technology behind 3G.
Its success as a replacement for GSM is still in the balance. However, HSDPA has been deployed in Europe, the US and Japan. O2 used it on the Isle of Man last November, T-Mobile plans to introduce a German service at CeBIT 2006 in March, and Vodafone said it would offer a service in Italy soon.
Feature: Wireless interoperability hopes
Read more on Wireless networking