IT volunteers needed for local charity projects
IT4Communities, an organisation that matches IT professionals with charities and community projects in need of help with their IT, is looking for volunteers willing to donate their technical expertise.
IT4Communities, an organisation that matches IT professionals with charities and community projects in need of help with their IT, is looking for volunteers willing to donate their technical expertise.

Download this free guide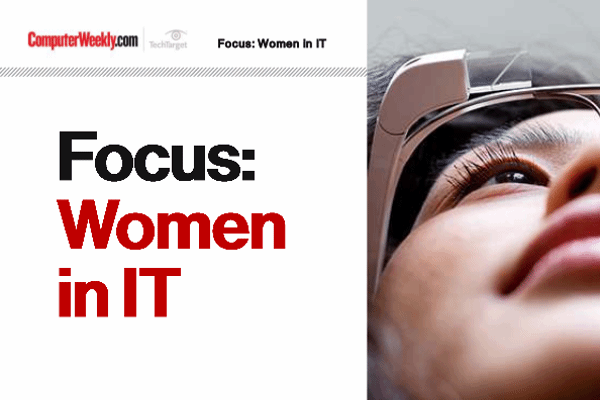 Shifting the landscape of gender and diversity
The number of women in tech in Europe is an average of 16%. This guide offers a collection of articles highlighting some of the prominent issues surrounding increasing the number of women in the IT industry.
By submitting your personal information, you agree that TechTarget and its partners may contact you regarding relevant content, products and special offers.
You also agree that your personal information may be transferred and processed in the United States, and that you have read and agree to the Terms of Use and the Privacy Policy.
Set up in 2002, IT4Communities provides the framework to optimise the value of those volunteering their technical expertise. It is currently expanding and aims to deliver to charities £1m worth of work a year from the 3,000 registered IT professional volunteers on its books.
Volunteers from the IT profession have already given up more than £600,000 worth of their time to help local communities and charities through the IT4Communities scheme since it began.
IT4Communities currently has more than 1,000 charities with 1,300 projects wanting help, and is looking for IT professionals from a range of backgrounds who are willing to donate their IT expertise to help them in an effective and constructive way.
IT4Communities is supported by Computer Weekly, the British Computer Society, the Worshipful Company of Information Technologists, Business in the Community, IT suppliers organisation Intellect, and Citizens Online.
"We oil the wheels, and the volunteers do the work," said John Davies, programme director at IT4Communities.
He stressed that he is looking for people who can help with project work, not with ongoing technical support.
Charities are looking for a wide range of help, from merging databases and setting up websites to getting computers to network effectively. At the top-end, needs have included creating an information strategy, and at a basic level, giving a few hours to help charity staff learn the basics of Word and Excel.
Davies is keen to get company IT departments involved, saying that there are business benefits in encouraging staff to volunteer. "Volunteering helps broaden staff skills as they will be working in a very different context," he said.
"It is also good for staff morale, which feeds into improving recruitment and retention. Supporting such activity also helps improve the company's public profile too."
IT4Communities helps volunteers ask the right questions of the charities, all of which have been briefed about the sort of projects IT professionals can be expected to contribute to. It also advises volunteers to ensure that they and the charity are going to be comfortable working with each other, that the project is deliverable within any time constraints volunteers may have, and that issues of liability and insurance are covered.
To volunteer, or for further information, contact IT4Communities programme director John Davies
020 7796 2144
Charity projects in need of IT expertise
IT4Communities is looking for IT professionals in the North West (especially Manchester and Liverpool), the South West and Wales. These are areas where there are currently more projects than volunteers, and the organisation would like to hear from Computer Weekly readers who may be able to help. Projects include:
Revamping a website for a charity in Liverpool that helps people transition effectively into retirement
Setting up a website for a rural community transport organisation in Honiton, Devon
Installing a multimedia package for a charity in Bangor that helps people with a disability find work through training and work experience
Providing a website to help a charity that operates 10 after-school clubs in the Wrexham area
Revamping a website for a community transport charity in Barnstaple, North Devon
Website development for a Worcestershire-based charity that trains volunteer mentors to work with children in five local schools.
Read more on IT jobs and recruitment