Worldwide semiconductor spending to grow
Worldwide capital equipment spending is set to grow by 66 percent in 2004. However, despite this strong growth, the industry will...
Spending on capital equipment to make semiconductors is set to grow by 66% worldwide in 2004.
However, despite this strong growth, the industry will begin to experience a downward cycle in 2005, according to Gartner. Capital equipment spending in 2005 is projected to decline by 0.6%.

"We expect a down cycle in 2005 driven by supply and demand issues," said Klaus Rinnen, vice-president for Gartner's semiconductor manufacturing and design research group. "We do not expect a semiconductor device unit contraction, but rather a slowing in the pace of expansion, which, combined with new capacity additions, will lead to a supply-demand imbalance."

Download this free guide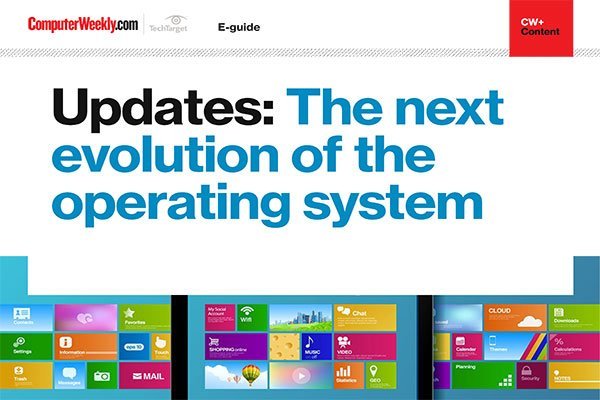 Software Updates: Our latest e-guide is available for your device. Download now?
See how operating systems are evolving with the help of continuous updates and learn about how the Spectre and Meltdown microprocessor flaws have led to improved, more secure processors being released and how Microsoft is evolving its Windows desktop operating system.
By submitting your personal information, you agree that TechTarget and its partners may contact you regarding relevant content, products and special offers.
You also agree that your personal information may be transferred and processed in the United States, and that you have read and agree to the Terms of Use and the Privacy Policy.
While there are concerns for 2005, 2004 is turning out to be one of the best years for the semiconductor capital equipment market. Wafer fab equipment revenue is on pace to rise 72%, while packaging and assembly equipment revenue will grow 49%. Automated test equipment revenue will increase by 52% in 2004.
Worldwide semiconductor wafer fab utilisation reached 94.8% at the end of the second quarter of 2004, up from 93.2% at the end of the first quarter.
The "hot spots" for growth in 2004 include the foundry market, with 96% capital spending growth, focusing on the logic segment. And memory-related investments, especially in dynamic random-access memory, remain above market.
Written by Computing SA staff