HP boosts recycling effort
As environmental concerns grow over rising levels of electronic waste and governments begin to take action, one of the world's...
As environmental concerns grow over rising levels of electronic waste and governments begin to take action, one of the world's largest suppliers of IT products is taking steps to accelerate its recycling efforts.

Download this free guide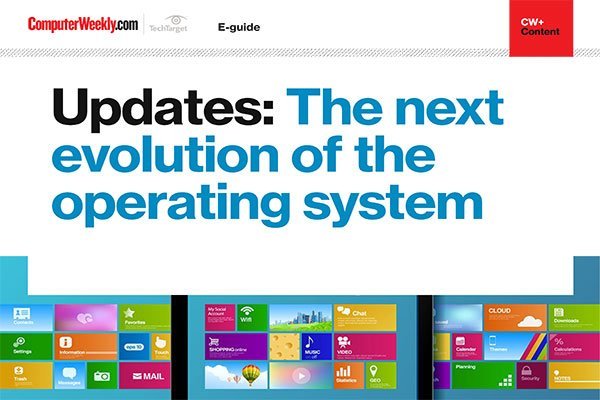 Software Updates: Our latest e-guide is available for your device. Download now?
See how operating systems are evolving with the help of continuous updates and learn about how the Spectre and Meltdown microprocessor flaws have led to improved, more secure processors being released and how Microsoft is evolving its Windows desktop operating system.
By submitting your personal information, you agree that TechTarget and its partners may contact you regarding relevant content, products and special offers.
You also agree that your personal information may be transferred and processed in the United States, and that you have read and agree to the Terms of Use and the Privacy Policy.
Hewlett-Packard (HP) aims to recycle a total of 500 million kilos of electronic products and printing supplies globally by 2007 after having recycled more than 45 million kilos last year, said company spokeswoman Denise Rennmann.
Since HP launched its recycling initiative in 1987, the company has recycled a total 226 million kilos, a figure that excludes the millions of products that it and its partners refurbish, reuse, donate and resell yearly, the manufacturer said.
The rush to increase its recycling capabilities come as the European Commission puts the finishing touches on its Waste Electrical and Electronic Equipment (WEEE) directive.
Under the directive, manufacturers will be responsible for taking back and recycling electrical and electronic equipment, according to the commission's website. The legislation is designed to provide incentives to design equipment in an environmentally more efficient way, it said.
HP has launched a new pilot recycling plan in Germany. "With this project, we want to learn more about the logistics of a citywide recycling programme and also about the age and type of products being returned and how many of these are made by us."
Last year, the US company opened its first European inkjet print cartridge recycling facility in Turnau, Germany. It recently organised a one-day recycling event at a Mediamarkt electronic store in Sindelfingen, Germany, where customers were able to return old IT products and receive a voucher to use toward the purchase of any new HP product.
In about 20 European markets, HP has also begun to include postage-paid labels and envelopes in replacement boxes for its LaserJet and inkjet print cartridges.
To help control costs, HP has joined forces with several suppliers, including Sony and Electrolux, to establish the European Recycling Platform to study recycling technologies, logistics and tendering methods for recycling services.
John Blau writes for IDG News Service