Internet hosting firm blames 'global DNS attack' for disruptions
A global attack on the DNS (domain name system) caused disruptions affecting customers of internet hosting company Akamai...
A global attack on the DNS (domain name system) caused disruptions affecting customers of internet hosting company Akamai Technologies, including search engine sites.

Download this free guide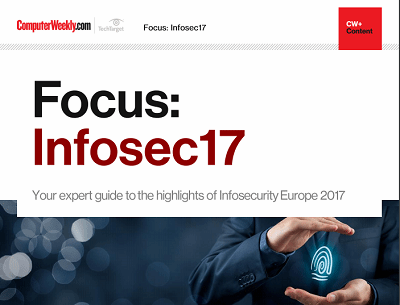 From forensic cyber to encryption: InfoSec17
Security technologist Bruce Schneier's insights and warnings around the regulation of IoT security and forensic cyber psychologist Mary Aiken's comments around the tensions between encryption and state security were the top highlights of the keynote presentations at Infosecurity Europe 2017 in London.
Akamai disputed early reports that the disruption in service to the sites, including Yahoo.com, Google.com and Microsoft.com, was specific to its network of DNS servers, which translate user-friendly domain names into numeric IP (Internet Protocol) addresses.
Instead, the problem on Akamai's network was part of a "large scale international attack on the internet infrastructure", said Jeff Young, an Akamai spokesman.
The attack affected Akamai's internet name service and a "small number" of the company's customers, primarily search engines which use Akamai to manage traffic to their websites.
"There was an intermittent service issue. It was not an outage on the Akamai network. The name service continued to operate throughout the incident," Young said.
"We have no information that leads us to believe the attack was directed specifically at Akamai," he added.
Systems at web performance monitoring company Keynote Systems noted a decrease in performance at leading websites and said that a number of sites, including those for Microsoft, Yahoo, Google and Symantec were only at 20% capacity.
Traffic to other companies on Keynote's Business 40 Internet Performance Index, which includes the corporate websites of Cisco Systems, 3Com and Charles Schwab were not slowed.
Akamai could not provide details about the nature of the attack, where it came from or organisations other than its customers that were affected. However, networks around the world experienced the attack.
The interruptions at Akamai have the fingerprint of a denial-of-service attack, in which hundreds or thousands of machines work together to flood a specific internet address or addresses with malicious traffic, slowing it down.
In contrast, service is typically restored quickly after hardware or software failures, once the cause of the failure is determined.

In the meantime, most of the affected customers have switched and are using their own DNS servers or those hosted by other companies, Taylor said.
However, the Akamai DNS service appeared to be up and running, and Google was still using it to resolve requests to their site.
Paul Roberts writes for IDG News Service
Read more on IT risk management