EMC updates software to meet US reporting guidelines
Storage management company EMC has added major extensions to its ILM (Information Lifecycle Management) software suite to meet...
Storage management company EMC has added major extensions to its ILM (Information Lifecycle Management) software suite to meet US financial reporting regulations.

Download this free guide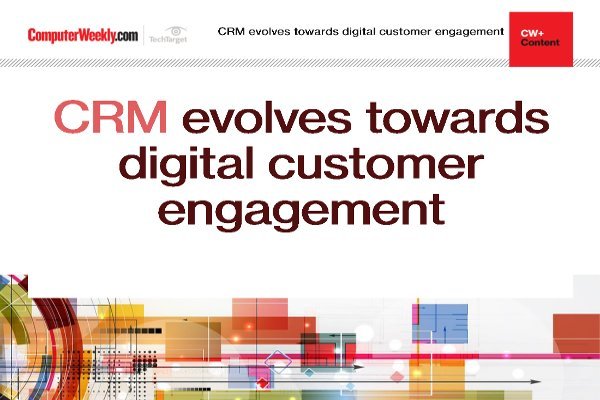 Enhancing digital customer engagement with CRM
Learn about customer relationship management has evolved towards engaging with customers through every channel, with digital at the forefront.
By submitting your personal information, you agree that TechTarget and its partners may contact you regarding relevant content, products and special offers.
You also agree that your personal information may be transferred and processed in the United States, and that you have read and agree to the Terms of Use and the Privacy Policy.
The extensions include updates to its Centera fixed-disc storage management applications and integration with content management systems such as those from its own Legato and Documentum divisions.
EMC has also partnered with Mobius Management Systems to integrate documents stored on a mainframe.
The EMC Centera platform gains an audited delete function, which, under the appropriate legal circumstances, allows managers to delete records while retaining the audit trail that created the document. The Centera software will also manage information by classes as opposed to objects.
"Now you can group data by retention classes such as invoices, contracts, or e-mails to tightly align with records management applications," said John Gubernat, director of global solutions for compliance and enterprise content management at EMC.
Legato Email Extender can capture and archive e-mail as it moves through the system, and Legato Email Examiner audits and examines records based on regulations and corporate governance.
The solutions will link these policies and procedures with the physical media through the Centera software, which provides the enforcement of policies and procedures.
EMC is targeting companies that are still not managing electronic records in the same way as they do paper records.
According to Randolph Kahn, principal at Kahn Consulting, e-mail is no longer just a message pipe; it is now a medium through which to conduct business.
"We recently did a study on e-mail use and had the startling results that of the 1,018 institutions surveyed across the country, 70% are effectuating contracts through e-mail," Kahn said.
EMC's Gubernat believed the challenge IT faces is how to integrate and be able to access records that cut across different storage technologies - such as paper, film, fiche and optical - that, until now, have been organised using separate record-keeping technologies.
Partnerships with internal divisions Documentum and Legato and companies such as Mobius have given EMC the technology necessary to layer compliance management software on top of knowledge management software in such a way that records can be stored, accessed, and deleted using a unified information management system.
Ephraim Schwartz writes for Infoworld
Read more on Business applications