Sun moots GPL licence for Solaris
Sun Microsystems is considering offering a free, open-source version of its flagship operating system, Solaris, and offering the...
Sun Microsystems is considering offering a free, open-source version of its flagship operating system, Solaris, and offering the system with a version of its Java Desktop System, said president and chief operating officer Jonathan Schwartz.

Download this free guide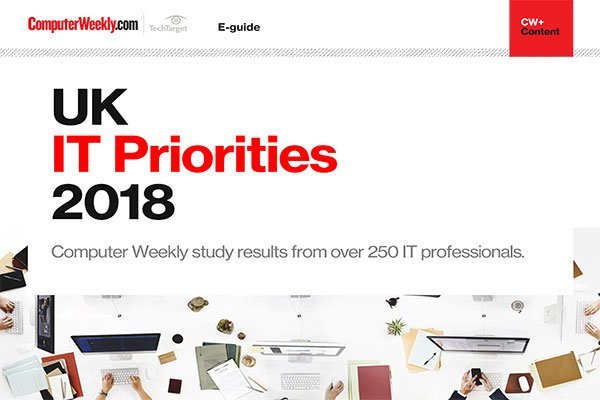 2018 UK IT Priorities survey results
IT organisations in the UK and across Europe are starting to accelerate the move to the cloud. Read more about the key areas in which senior IT managers are planning to invest in over the next 12 months.
Schwartz described a number of initiatives in the works intended to make Solaris more competitive with Linux, which has been taking market share from the low end of Sun's product line.
Until now, Sun has made Solaris freely available to certain non-commercial users, but it has not released the Solaris source code, and still charges $99 for a single-processor licence.
Schwartz said there was "not a lot" preventing Sun from releasing Solaris under the General Public Licence. It would offer support contracts as an option, in a model similar to that of Red Hat.
"We view the GPL as a friend. Remember, Sun was built off of BSD and the BSD licence," he said, referring to the open-source Berkeley Software Distribution licence.
Sun is likely to move "very quickly" to a free licensing model where Solaris revenue would come from a paid subscription, Schwartz said, although he did not say when this might occur or what the pricing of such a model might be, other than to say it would be "less than Red Hat".
With an open-source version of Solaris and a subscription licensing model, Sun's model for selling Solaris would become very similar to how Red Hat sells Linux, Schwartz said.
"We wouldn't be different, except we would be driving open standards, because our fundamental objective is to promote the standards agreed to by the community to drive a broader market."
Schwartz cited Sun's work with the Java Community Process and the development of the Java 2 Enterprise Edition market, dominated by BEA Systems and IBM as proof that Sun can work with the development community on open standards, even when they are beneficial to competitors.
Sun's simultaneous embrace and disparagement of Linux and the GPL may ultimately prove confusing to customers who turn to the company for guidance on where Linux might be appropriate, said Gartner analyst George Weiss.
The market has clearly decided that there is a role for Linux, Weiss said, and to hear Sun promote Solaris as a cheaper and better alternative for all roles may ultimately undermine the company's credibility. "If they don't clarify [their Linux positioning], users are going to be reluctant to use Sun, whether it's Solaris or Linux."
Robert McMillan writes for IDG News Service
Read more on Operating systems software