Bull makes small profit in 2003
French computer manufacturer Bull has reported a small profit for 2003 and took a further step toward refinancing its debt.
French computer manufacturer Bull has reported a small profit for 2003 and took a further step toward refinancing its debt.
The company made a net profit of €4.1m (£2.3m) on sales of €1.27bn in 2003, compared with a net loss of €548.1m on sales of €1.51bn in 2002.
Excluding exceptional items and sales of assets, however, the company was still in the red.
The 2003 profit included €26.2m in exceptional gains including sales of assets, while the 2002 loss included a gain of €46.6m from sales of assets, a restructuring charge of €225m and a charge for exceptional items of €151.6m.

Download this free guide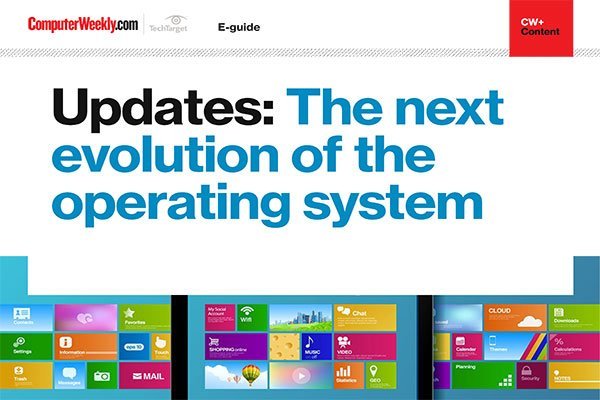 Software Updates: Our latest e-guide is available for your device. Download now?
See how operating systems are evolving with the help of continuous updates and learn about how the Spectre and Meltdown microprocessor flaws have led to improved, more secure processors being released and how Microsoft is evolving its Windows desktop operating system.
By submitting your personal information, you agree that TechTarget and its partners may contact you regarding relevant content, products and special offers.
You also agree that your personal information may be transferred and processed in the United States, and that you have read and agree to the Terms of Use and the Privacy Policy.
Bull kept its research and development expenditure at 4.8% of sales in 2003, but cut administrative and commercial overhead to 18.9%, down from 24.5% a year earlier, boosting its gross margin from 21.4% to 26.9%.
France accounted for 49% of sales during the year, and the rest of Europe 36%. North America accounted for 6% and South America 3%, with the remaining 6% in Asia and Africa.
Around 46% of sales came from products, including mainframes, servers and software, consistent with the year before, while the proportion from maintenance contracts, at 26.7%, has crept up to almost equal that from services activities (27.3%).
Bull is still waiting for the European Commission to approve its refinancing plan, under which it will receive €517m in aid from the French government.
A board has approved the transformation of the state aid into a loan to be repaid over 30 years. Bull will begin repaying the loan once the European Commission approves the aid.
The market for Bull's products and services remains wavering in 2004. In the first half, the company expected sales of around €570m, continuing the steady decline from €642m in the first half of 2003 and €623m in the second half.
The company expected earnings before interest and taxation of €17m in the first half of 2004, compared with €20m in the first half of 2003.
Peter Sayer writes for IDG News Service