IBM and OnStar team up for voice apps
General Motor's OnStar subsidiary has chosen IBM to provide interactive speech technologies for its next-generation...
General Motor's OnStar subsidiary has chosen IBM to provide interactive speech technologies for its next-generation voice-recognition applications.

Download this free guide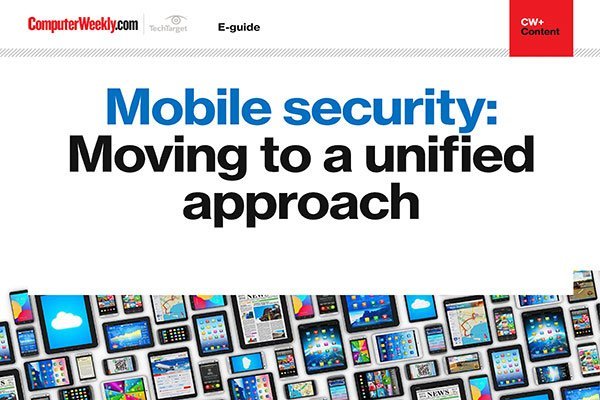 3 expert insights into how mobile security is evolving for business
Download this e-guide to read expert insights into how the current trends in mobile security strategy are showing a move from mobile device management, to enterprise mobile management and unified endpoint management - indicating an evolution towards a unified approach to mobile security.
By submitting your personal information, you agree that TechTarget and its partners may contact you regarding relevant content, products and special offers.
You also agree that your personal information may be transferred and processed in the United States, and that you have read and agree to the Terms of Use and the Privacy Policy.
IBM has enhanced onStar's Embedded ViaVoice product to deliver improved voice-interaction technology for OnStar customers.
IBM's Embedded ViaVoice is a voice engine that provides both voice-recognition as well as digit-dialling capability. "OnStar is using it for its personal calling application, so when you say, 'I'd like to dial', our technology will process that request and turn it into the actual telephone call," said Jim Ruthven, program director at IBM Telematics Solutions.
ViaVoice takes the verbal string of numbers, digitises that string and turns it into bits of information that are then transmitted to the application, which then turns that into digits and dials the phone.
"It supports the idea of safety and security from a telematics point of view by allowing the driver to keep his hands on the wheel and his eyes on the road," Ruthven said.
In the future, GM may use the technology in its cars to perform other functions, including opening and closing windows with voice commands.
"This was a new generation of hardware for us, and as we go from generation to generation, we're continually looking for opportunities to improve the capabilities that we wanted," said OnStar chief technology officer Bruce Radloff, adding that OnStar's previous product had a relatively small vocabulary and could only perform single-digit dialling.
The IBM voice engine also supports a much larger vocabulary, giving OnStar greater ability to tune for the various noise levels in vehicles, allowingthe company to maximise the voice recognition in each vehicle.
OnStar's Gen 6 product also offers digital and analogue coverage. The hardware now incorporates Qualcomm's third-generation CDMA2000 1X wireless technology, taking advantage of two digital frequencies and one analogue frequency, depending on network availability.
OnStar will begin rolling out its Gen 6 hardware in GM vehicles this spring, starting on select midsized sport utility vehicles.
Linda Rosencrance writes for Computerworld
Read more on Mobile hardware