Memory Experts releases biometric hard drive
A biometric hard drive capable of delivering the storage power of a PC in a pocket-sized data device will launch at the RSA...
A biometric hard drive capable of delivering the storage power of a PC in a pocket-sized data device will launch at the RSA Conference in San Francisco.

Download this free guide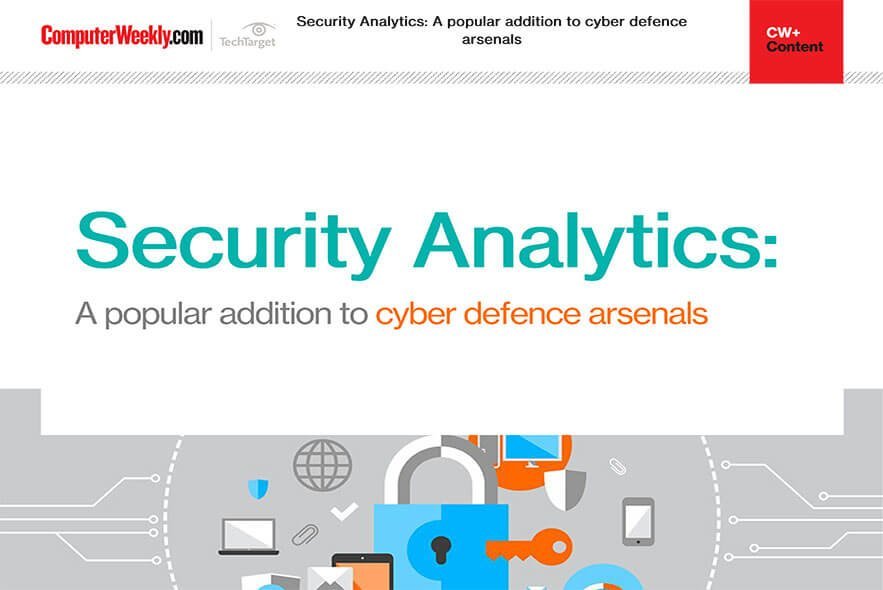 How to improve your cyber security with security analytics
Download this e-guide to read how many firms are looking to security analytics to keep abreast of the ever-evolving world of cyber threats. With traditional approaches to cyber security proving less effective against increasingly sophisticated and automated cyber-attacks, security analytics may well be your knight in shining armour.
Based on 128-bit AES (Advanced Encryption Standard) encryption, the Outbacker hard drive from Memory Experts activates only after a fingerprint is authenticated, said Mike Kieran, director of sales and marketing. Access to the hard drive is restricted to users whose fingerprints are registered in the hard drive.
The hard drive will come in 20Gbyte and 40Gbyte capacities and has been ruggedised to withstand a three-metre drop.
After plugging the hard drive into a USB port for the first time, a user can store up to 10 prints. In addition to fingerprint authentication, users can access the hard drive by entering a nine-digit pin on a pad accompanying the device.
An LED on the device turns green once the hard drive is connected a desktop or a notebook USB port, indicating it is ready to use. After a fingerprint is authenticated, the LED turns blue, signalling that the fingerprint has been verified and the hard drive is ready to use. The hard drive shuts down after it is disconnected from the USB port.
An administrator can erase or add fingerprints to the device, said Kieran, who recommended that each user register at least two fingerprints. "If you scratch your finger while working in a garden, there will be no way to get in."
The hard drive is USB 2.0 backward-compatible, and works only on computers running Windows 2000 Service Pack 4, Windows XP Service Pack 1 and Windows 98 Second Edition. The company is working on the hard drive's compatibility with Macintosh and Linux.
Priced at $450 for the 20Gbyte model and $650 for the 40Gbyte model, the device is available next Monday at US retailers. It will be available internationally in Europe, the Middle East, Africa and Asia shortly after.
An optional external power supply is offered for the hard drive, as it uses 500 milliamps on a PC or notebook's USB drive. Some low-end notebooks provide only 250 milliamps of power to the USB port, in which case the external power supply would be needed.
Agam Shah writes for IDG News Service
Read more on IT risk management