Yahoo and WebEx boost IM and web conferencing
Users of Yahoo's enterprise instant messaging (IM) product can now launch web conferences directly from their IM client.
Users of Yahoo's enterprise instant messaging (IM) product can now launch web conferences directly from their IM client.
The marriage of IM and web conferencing, both relatively new to the enterprise IT space, is the result of an agreement between Yahoo and WebEx Communications, a web conferencing company.

Download this free guide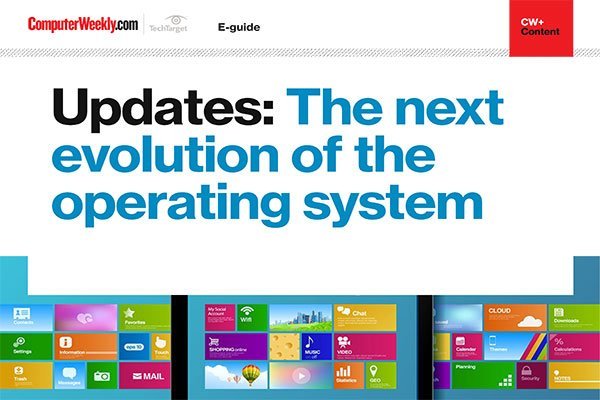 Unpacking the future of operating systems
In this e-guide, we take a look at how updates are the next evolution for operating systems. From security and iris recognition to 3D modelling and easier recognition with OneDrive, updates are key to keeping your device fresh and, most importantly, safe.
Yahoo and WebEx announced their deal in June, but are now delivering an integrated product. Both companies hope for bigger share of the growing IM and web conferencing market by integrating and selling each other's services.
Clicking a WebEx button in Yahoo Business Messenger takes a user directly to the WebEx Meeting Center without the need to log in. Participants can also be invited to a web conference via Yahoo IM. A link will take them directly to the conference, again without the need to log in.
"We want to make meetings more spontaneous and real time," said Steve Boom, senior vice-president of Yahoo Enterprise Solutions. IM will also make web meetings more interactive, he added.
Yahoo and WebEx will also have integrated billing and technical support. Customers can get a single invoice for both the Yahoo and WebEx services and can call one number for help with both services.
Yahoo charges $30 per user per year for Business Messenger, WebEx conferencing costs 45 cents (27p) a minute. Both providers offer volume discounts.
Delivery of the Yahoo and WebEx product comes as rivals such as IBM and Microsoft are vying for a piece of the up-and-coming market.
Microsoft will officially introduce its Office Live Communications Server enterprise IM product on 21 October. The company introduced its Office Live Meeting Web conferencing service last month.
IBM is considering moving into this space with its Lotus Instant Messaging and Conferencing, previously called Lotus Sametime.
Enterprise IM was a $167m (£100) market in terms of worldwide revenue in 2002. IDC has forecasted a compound annual growth rate of 28% until 2007, when the market is expected to reach $570m (£342m).
The web conferencing market amounted to $469m (£282m) worldwide in licence and maintenance revenue and is expected to top $1.1bn (£660m) in 2007.
Joris Evers writes for IDG News Service