Mixed reaction to Microsoft's chatroom ban
Microsoft's decision to pull the plug on its free MSN Chat service has received a mixed reaction from industry.
Microsoft's decision to pull the plug on its free MSN Chat service has received a mixed reaction from industry.
From 14 October, UK users will no longer be able to access the service.
The software giant hopes the move will combat pornographic spammers and protect internet users, particularly children. There have been several reported cases of paedophile rings using popular children's chatrooms.

Download this free guide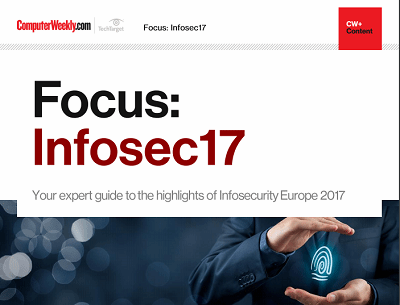 From forensic cyber to encryption: InfoSec17
Security technologist Bruce Schneier's insights and warnings around the regulation of IoT security and forensic cyber psychologist Mary Aiken's comments around the tensions between encryption and state security were the top highlights of the keynote presentations at Infosecurity Europe 2017 in London.
Simon Moores, programme director for the e-crime congresss 2004, said the decision to stop MSN Chat would help boost Microsoft's trustworthy computing initiative. "Anything that cuts down spam and potential paedophile crime is great," he said.
The move was also welcomed by childrens' charities, one of which described the decision as "momentous".
However, rival ISPs, such as Freeserve and Lycos, said the move was irresponsible because it will mean children will move to unmoderated chatrooms.
They suggested the move may be motivated by money, because Microsoft does not want to invest in policing the services.
Gillian Kent, director of MSN UK, said, "Chat has been abused by a minority of people, but to such an extent that it has ruined it for the majority so we took the decision to close it in order to protect the majority."
Users in the US and Canada will still be able to use the service for an annual fee of $19.95, although Microsoft will have records of subscribers' details such as their name and address, she said. "This reduces the anonymity element and therefore the risk and danger."
The company is expected to re-evaluate how to provide a more secure chatroom environment, possibly using some form of digital identity to ensure users of chatrooms are who they say they are.
Despite the opposition voiced by Freeserve and Lycos, Moores anticipated that other major ISPs were likely to follow Microsoft's lead. However, he was concerned that chatrooms will spring up elsewhere until the government makes them illegal across the board.
Read more on IT risk management