Online US bank sites show disparity in response
Internet performance management supplier Keynote Systems announced an e-banking performance index which showed response times on...
Internet performance management supplier Keynote Systems announced an e-banking performance index which showed response times on banking websites varied from eight seconds to 23 seconds and uptime ranged from 99.9% to 91.9%.

Download this free guide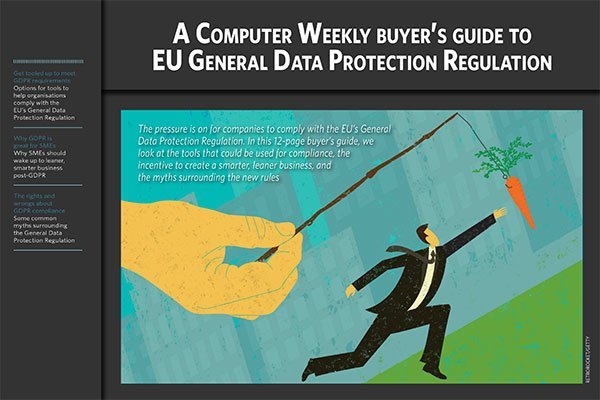 Computer Weekly's Buyer's Guide to GDPR Part 2
In this 12-page buyer's guide, we look at the tools that could be used for compliance, the incentive to create a smarter, leaner business, and the myths surrounding the new rules.
By submitting your personal information, you agree that TechTarget and its partners may contact you regarding relevant content, products and special offers.
You also agree that your personal information may be transferred and processed in the United States, and that you have read and agree to the Terms of Use and the Privacy Policy.
Chase Manhattan Bank USA, a unit of JP Morgan Chase and Wells Fargo, came in with the best response times on their e-banking websites, at 8.16 and 8.58 seconds respectively, while Washington Mutual and Bank of America came in last, with response times of 23.09 and 17.49 seconds.
Keynote measured response times for two weeks, after opening an online banking account at each institution and then monitoring once an hour how long it took to bring up the home page, log into the site, check account balances and log out.
Uptime on the websites also varied greatly, with US Bancorp's and Chase Manhattan Bank best weekly aggregate results showing 99.9% and 99.8% availability. Bank of America and Washington Mutual had the worst aggregate availability times at 97.06% and 89.07%.
Brad Adrian, an analyst at Gartner, said Keynote appears to have done a good job factoring out exterior carrier network issues and focusing on internal banking performance and uptime. He added that the latter has everything to do with how well front- and back-end systems are integrated and how how efficiently databases are knitted together.
"The bigger the bank is, the more difficult it can be to tie these systems together in a good way," he said. Adrian said he was surprised by the disparity in e-banking performance results.
Adrian also said that poor e-banking website performance can greatly affect customer retention.
"The worst thing that can happen is for a customer to pick up a phone and ask if a transaction went through because that nullifies the costs savings from internet banking," he said.
Website availability depended on several factors, including the age of the bank's application servers and alert systems, such as wireless technology that can be used to alert IT managers to problems so they can respond rapidly, Adrian said.
Roopak Patel, an internet analyst at Keynote's public services division, said e-banking performance and availability stayed fairly consistent throughout the two weeks of testing.
Patel said authorisation and encryption methods can be a main cause of response time slowdown.
"Today, banks are in very fierce competition to retain customers. This will be yet another means by which banks can steal customers away from each other," Patel said.
Lucas Mearian writes for Computerworld
Read more on E-commerce technology