Dell drops prison labour for PC recycling
Dell Computer has dropped a supplier that employed prisoners to carry out recycling of Dell consumer PCs and printers.
Dell Computer has dropped a supplier that employed prisoners to carry out recycling of Dell consumer PCs and printers.
Washington-based Federal Prison Industries, which operates under the trade name Unicor, will stop recycling consumer PCs for Dell immediately, said Dell spokesman Bryant Hilton. It will stop recycling Dell printers in the next "30 to 60 days".

Download this free guide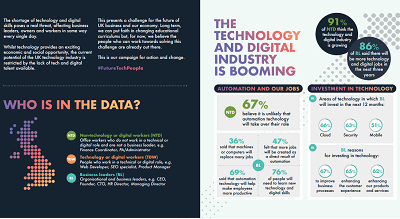 Infographic: How to future-proof UK technology
There is no doubt that the technology industry is booming right now, bringing with it exciting social and economic opportunities. However, there is a real fear that the UK industry may be stunted due to the lack of talent available. This e-guide helps to break down the future fears and expectations of dozens of business leaders and tech workers.
The work will now be done by Dallas-based Resource Concepts and California-based Image Microsystems.
Unicor's contract with Dell, signed in October 2002, has been controversial. In March, the Silicon Valley Toxics Coalition, an environmental advocacy group, wrote a letter to Dell CEO Michael Dell urging his company to develop a new recycling programme, expressing concerns about the Unicor contract and claiming that "prisons unfairly compete with private sector recycling and thus deter the vitally needed development of the private sector infrastructure for domestic waste recycling".
Worker safety concerns have also been expressed, according to David Wood, the director of the Grassroots Recycling Network, a network of recycling professionals that has worked with the Silicon Valley Toxics Coalition on this issue.
"What these people are managing is toxic waste, and prisons aren't governed by OSHA (Occupational Safety and Health Administration) and Environmental Protection Agency standards," he said. "We want to make sure that workers who are handling discarded electronics are protected because of the hazardous nature of the material that they're handling."
Pressure from environmental organisations did not affect the decision, said Dell's Hilton. "We heard some concerns from customers and stakeholders," he said, "but in no way did we make the move based on what the special interest groups are doing."
Wood disagrees. "I can only imagine they are doing this because they've seen the citizen pressure that can be brought to bear against unsustainable practices like this," he said.
The pricing for Dell's recycling programs will not change as a result of the new contracts, Hilton said. Dell charges $15 to pick up and recycle an old computer.
Robert McMillan writes for IDG News Service
Read more on IT supplier relationship management