IBM issues new version of Content Manager
IBM has detailed new versions of its content management and records management software.
IBM has detailed new versions of its content management and records management software.
The latest iteration of IBM DB2 Content Manager, Version 8.2, adds new features such as LAN caching, resource management replication, and out-of-the-box integration with Siebel Systems and PeopleSoft applications. This version also includes tighter integration with other IBM products, namely WebSphere Portal portlets and content publishing, and the most recent edition of the DB2 database.

Download this free guide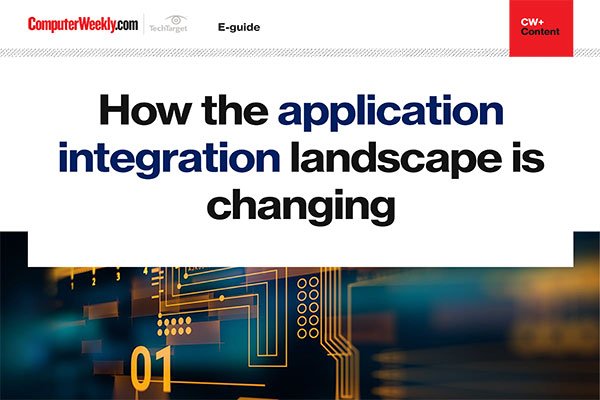 8 ways in which the application integration lanscape is evolving
We take a look at how technologies like Distributed Computing and the Common Object Model have been refined into web services, service-oriented architecture and composable applications and microservices.
By submitting your personal information, you agree that TechTarget and its partners may contact you regarding relevant content, products and special offers.
You also agree that your personal information may be transferred and processed in the United States, and that you have read and agree to the Terms of Use and the Privacy Policy.
Moving forward, IBM plans to support more enterprise applications, according to Brett MacIntyre, vice president of content management and information integration at IBM.
"You'll see SAP [integration]. You'll see us do a whole raft of them," MacIntyre said.
Big Blue has also upgraded its DB2 Records Manager. Version 2.1 includes support for DB2 UDB, an improved administrative client, as well as enhanced physical records management with a dashboard for physical records and streamlined work processes. IBM also bolstered the API in Records Manager to make it easier for partners to integrate.
The new products fit into a broader strategy within IBM to transform its DB2 brand, typically associated with the DB2 relational database, into an information integration stack, said Janet Perna, IBM's general manager of data management solutions.
"DB2 means much more than the database. It really is about this infrastructure," Perna said, explaining that the purpose of the infrastructure is to enable integration as well as better equipping customers to manage a variety of data types. The vision, she added, is not about peddling a database, but about selling the entire infrastructure.
Read more on Integration software and middleware