Sun's P2P project passes one million downloads
Sun Microsystems has crossed the one million download mark for its P2P platform known as Jxta and is seeing early signs of the...
Sun Microsystems has crossed the one million download mark for its P2P platform known as Jxta and is seeing early signs of the technology making its way into customers' applications.

Download this free guide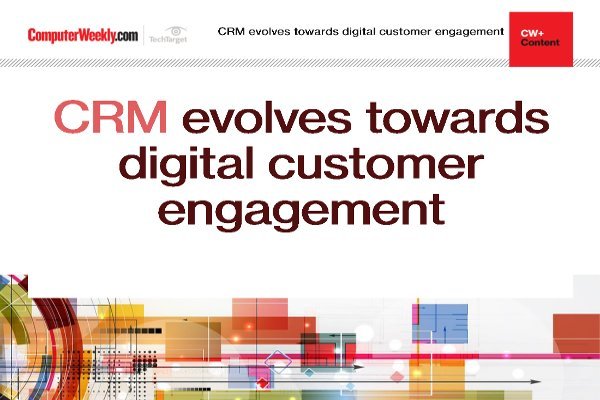 Enhancing digital customer engagement with CRM
Learn about customer relationship management has evolved towards engaging with customers through every channel, with digital at the forefront.
By submitting your personal information, you agree that TechTarget and its partners may contact you regarding relevant content, products and special offers.
You also agree that your personal information may be transferred and processed in the United States, and that you have read and agree to the Terms of Use and the Privacy Policy.
Jxta, short for Juxtapose, is a set of protocols developed under an open-source licence by Sun to help developers set up peer-to-peer (P2P) networks. Since the project's origination in 2001, more than one million developers have downloaded the Jxta software, which is now in its second version.
InView Software and Internet Access Methods are examples of Sun customers that have developed products using Jxta, said John Fowler, chief technology officer of software at Sun.
Jxta creator is Sun's chief scientist Bill Joy, who wanted to standardise a way for computing devices to "announce" their presence on a network and interact with each other. The technology provides a set of protocols that allows a user to set up groups of computing devices and to exchange information between them.
Sun is looking for Jxta to provide the foundation for networking a growing number of internet-connected devices such as mobile phones and PDAs.
Sun started the Jxta project just as Napster was near its height as a P2P platform for swapping music. Unlike Napster or other file trading applications, Jxta is not end-user software in and of itself. It provides a networking layer of technology that allows other developers to create P2P applications, Fowler said.
InView Software, for example, has used Jxta in its Momentum software for sharing files and working collaboratively on projects. Users can work on the same document, chart or drawing at the same time and see each others' changes, said Juan Carlos Soto, business and engineering manager for Jxta at Sun.
Internet Access Methods has built a software development application with Jxta that allows programmers to work together on writing source code. Developers around the world can work on the code at the same time and again see any changes made by other developers.
Version 2.0 of Jxta is standardised by Sun on its J2SE (Java 2 Standard Edition) platform, but other developers are working on J2ME (Java 2 Micro Edition), C language and C# implementations of the technology, Soto said.
Sun's Fowler said that companies such as Oracle and IBM are also experimenting with ways to add Jxta to their web services software.
Read more on Business applications