IBM and Red Hat strengthen Linux accord
IBM and Red Hat have expanded their relationship over the Linux operating system, a move expected to boost the services on offer...

Download this free guide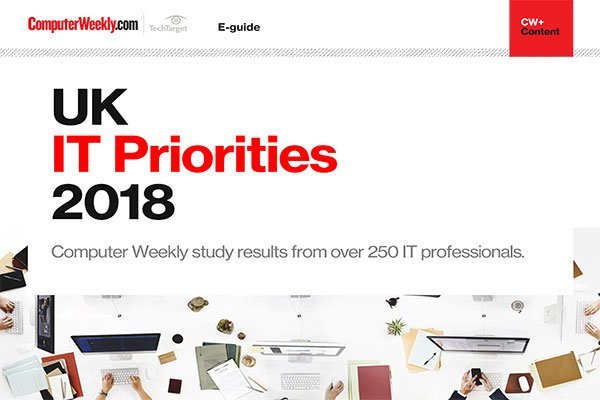 UK IT Priorities 2018 survey results
Download this e-guide to discover the results of our 2018 UK IT Priorities survey, where IT leaders shared with us what they are going to be investing in over the coming 12 months.

IBM and Red Hat have expanded their relationship over the Linux operating system, a move expected to boost the services on offer to joint customers and broaden IBM's hardware and software support for Red Hat's Linux distribution.



IBM has agreed to offer Red Hat Linux Advanced Server on its entire line of servers. The vendors have also created a formal services programme in which they will share responsibility for supporting customers who use a combination of software and hardware from IBM and Red Hat.

"This market is past an early adopter stage," said John Sarsgard, vice-president of worldwide Linux sales programs for IBM. The two companies have long collaborated on products and customer support and Sarsgard added that it was time to formalise all these kinds of arrangements.

By the end of the year, customers will be able to purchase Red Hat Linux Advanced Server for IBM's iSeries, pSeries and zSeries servers. Linux Advanced Server had previously been available only on IBM's Intel-based xSeries servers.

IBM's iSeries machines have, traditionally, run the company's proprietary OS/400 operating system. They will now support partitions running Red Hat Linux Advanced Server.

Red Hat's operating system will run natively on the pSeries machines, which use RISC (reduced instruction set computer) chips and have run Unix as well as IBM's zSeries mainframes, the companies said.

The arrangement means that IBM and Red Hat will tie their product release cycles more closely together. "Every time we do a release on the Intel platform, we will follow with a release that is functional for the other three platforms," said Mark de Visser, vice-president of marketing at Red Hat.

The new hardware support for Red Hat Advanced Server will result in more IBM software being tuned for the operating system, such as its DB2 database software, Lotus and Tivoli products, as well as the WebSphere application server software.

Other applications that run on Red Hat's operating systems include Oracle's Oracle9i Real Application Cluster software and financial data software from Reuters Group.

IBM also has a close relationship with SuSE Linux, part of the UnitedLinux consortium.
Read more on Operating systems software