Digitise content management, says IBM exec
A solid enterprise content management strategy that transforms business information into useful digital assets can offer...

Download this free guide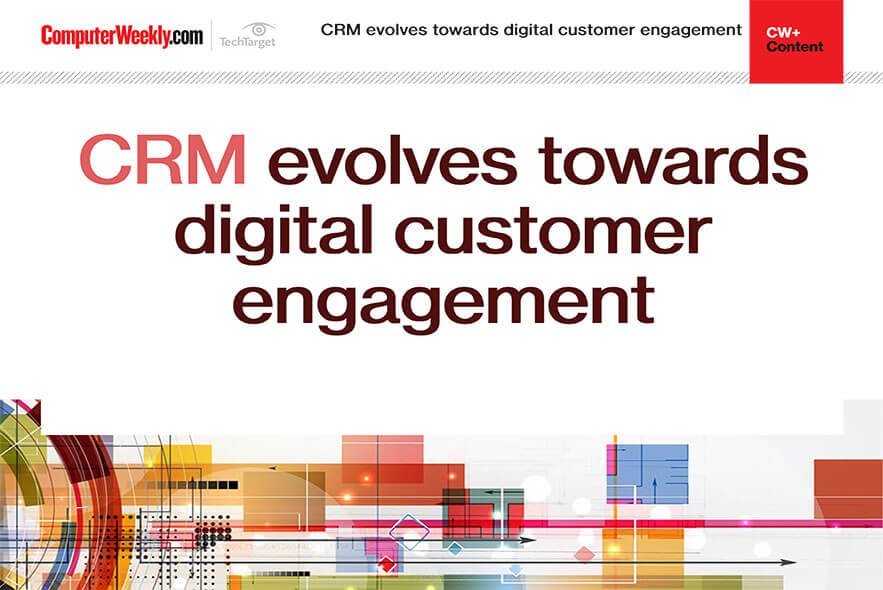 Why customer relationship management is turning to AI for assistance
In this e-guide, we look at how AI is powering retail customer experience, why SAP Hybris could paint the future of commerce and how Ulster bank is faring after adopting a full-scale Salesforce Einstein CRM.

A solid enterprise content management strategy that transforms business information into useful digital assets can offer competitive advantages through improved efficiency, productivity, and higher profits, according to an IBM executive speaking at ContentWorld Conference and Expo.



Corporations today are suffocating under a vast and growing tide of information that includes paper and electronic data such as invoices, databases, e-mails, audio, video, and spreadsheets, according to Brett MacIntyre, vice-president of content management at IBM.

The rise of e-business and its integral role in enterprises has created a need for a seamless flow of this information out to customers and back into the enterprise, he said. But the lack of integrated CM has led to disconnected systems and has restricted the information flow between systems and people.

"Information can help manage a business but it is costly to acquire and maintain," MacIntyre said. "The challenge is how do you use information to manage the supply chain, improve customer support, and boost revenue?"

MacIntyre said enterprises should digitise critical business information including invoices, video, customer records, and business processes.

"Digitising information means lower operational costs, reduced storage space, and increased response time," MacIntyre said.

MacIntyre highlighted CNN's use of IBM's Content Manager to create a digital library of 21 years of news content. The initiative to transform VHS tape to digital format now allows CNN to locate archived images in seconds, he said.

"Before, CNN had to go through a time-consuming search of video reels to find archived images," MacIntyre said. With the online system, a worker needs only to type in a subject and the CM system can bring up any video containing the item," MacIntyre said.

When embarking on an enterprise CM effort, it is vital that companies use open standards in order to protect investments and add new capabilities as the technology evolves, according to MacIntyre.

Standards include J2EE at a higher architectural level as well as emerging content and digital rights-specific standards, MacIntyre said. Moreover, enterprises must integrate all systems in order to achieve end-to-end processes across the organization, he added.
Read more on Business applications