Online retailers still struggling for profits
A new survey of 550 North American retailers doing business on the Web shows that companies with established mail-order catalogue...

Download this free guide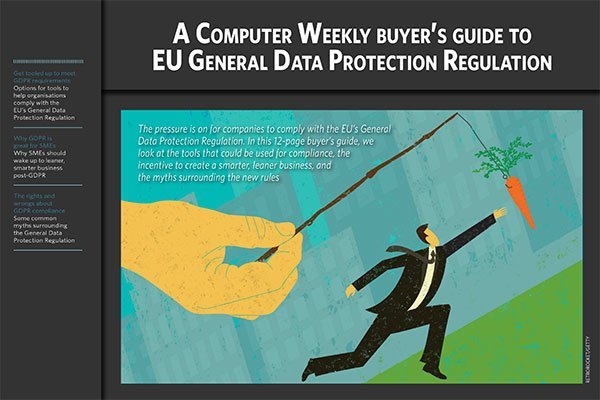 Computer Weekly's Buyer's Guide to GDPR Part 2
In this 12-page buyer's guide, we look at the tools that could be used for compliance, the incentive to create a smarter, leaner business, and the myths surrounding the new rules.

By submitting your personal information, you agree that TechTarget and its partners may contact you regarding relevant content, products and special offers.

You also agree that your personal information may be transferred and processed in the United States, and that you have read and agree to the Terms of Use and the Privacy Policy.

A new survey of 550 North American retailers doing business on the Web shows that companies with established mail-order catalogue businesses are virtually the only ones making profits online at this stage.



The least successful group of online retailers are those that have a Web-only presence, said Peter Stranger, a vice president at The Boston Consulting Group (BCG), during a teleconference yesterday. But while bricks-and-mortar companies with added online operations aren't doing as poorly as Web-only retailers, Stranger said, most of them have yet to make a profit.

BCG released the survey along with Shop.org, an association of online retailers and part of the Washington-based National Retail Federation. The two organisations, which conduct such surveys on a quarterly basis, said 156 of the 550 respondents gave detailed answered about their businesses.

Despite the continuing difficulties being experienced by most online retailers, Stranger and Elaine Rubin, Shop.org's executive director, both said the survey revealed a number of bright spots. For example, Rubin said the Internet-only retailers that have managed to survive the shakeout in the business-to-consumer market "are incredibly strong".

The study also predicted that online retail sales would total $65bn (£45.4bn) this year. Rubin said e-commerce purchases would probably account for around 2.5% of all retail sales in North America this year, up 1.7% from last year. The expected increase is "really good news" for online retailers, she said.

To put the online retail numbers in perspective, Wal-Mart Stores last month reported bricks-and-mortar sales of $33.7bn during the nine-week period between 3 February and 6 April. The online retailing business is "still in the early days, [but] we're not in infancy anymore," Rubin said. "We have probably moved on to being a toddler."

As the industry matures further, she added, Shop.org expects to see more partnerships emerge between traditional retailers and online-only outfits, such as a deal announced last month in which Borders Group turned to Amazon.com for help on the Internet.

"We are going to see a lot more of that," Rubin said. "Retailers are under pressure to build their capabilities and learn this business as quickly as they can." Despite the trend, though, Stranger predicted that more competition will emerge in vertical markets that are currently dominated by one or two online retailers, such as the Internet travel business.

Other highlights of the survey included the following findings, according to Shop.org and BCG:


Broadband capabilities could help increase the overall acceptance of online shopping by providing richer experiences for Web-site users.


Mobile e-commerce technology isn't likely to have a big short-term business impact because few shoppers are actually taking full advantage of it and most online retailers see wireless devices primarily as customer service facilitators.


Established off-line retailers will continue to gain market share on the Internet, at the expense of Web-only companies.
Read more on E-commerce technology