Settlement for Demon case clouds libel law


Antony Savvas & Caroline Davis
Companies are facing a major fall-out from last week's settlement of the Demon Internet case, which saw...
Antony Savvas & Caroline Davis
Companies are facing a major fall-out from last week's settlement of the Demon Internet case, which saw an academic win out-of-court damages against the Internet service provider (ISP).

Download this free guide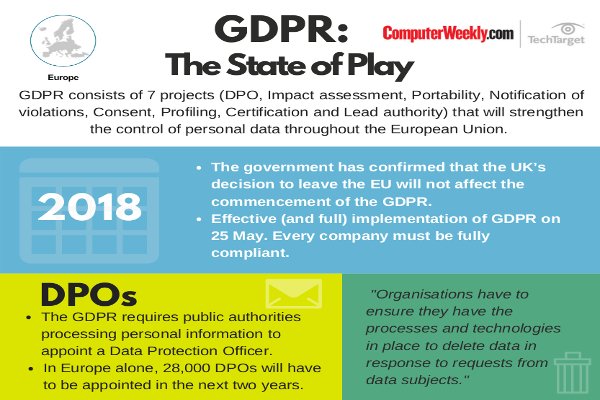 Infographic: GDPR - The State of Play
Get the latest information on how GDPR is going to affect your business and how to avoid any unwanted fines with this simple infographic.
By submitting your personal information, you agree that TechTarget and its partners may contact you regarding relevant content, products and special offers.
You also agree that your personal information may be transferred and processed in the United States, and that you have read and agree to the Terms of Use and the Privacy Policy.
Because the case was not settled in court, the issue over whether an ISP can defame a person or organisation through publishing material on the Net was not established. Nor was it established that Demon fell down by not acting quickly enough to delete the alleged libel on physicist Laurence Godfrey.
Lawyers said this uncertainty may affect the continuity and safety of corporate Web sites. Nick Arnold, IT litigator at Tarlo Lyons, said, "The waters are just as cloudy for the ISPs and, as a result, companies too."
Arnold explained, "If a person reads something on a corporate Web site and alleges it breaches their copyright or is defamatory, and complains to that company's ISP, the ISP may think it is appropriate to suspend that Web site until the matter is sorted out, to avoid being taken to court like Demon.
"It is not just about ISPs potentially suffering from this case, but companies too, who could lose large chunks of their business through such suspensions," he said.
Arnold added that material about individual staff posted on corporate sites could lead to them complaining to an ISP too, demanding suspension of the service.
Godfrey received £15,000 "damages" plus legal costs of about £230,000 from Demon.
Despite the settlement, under English law ISPs still cannot be held responsible for publishing defamatory material if they can prove they took "reasonable care" to ensure such material was not published, and if once alerted, they took steps to resolve the problem.
Read more on IT legislation and regulation