Sydney Opera House to consolidate printer fleet
Sydney Opera House plans to shrink its printer fleet by 43% and costs by 39% per page, but its Director of Information Services has found that that even a printer refresh needs user education and management buy-in.
Sydney Opera House is set to rationalise its printer fleet, with Director, Information Systems, Claire Swaffield aiming to reduce the cost-per-page of printing by 39%

Download this free guide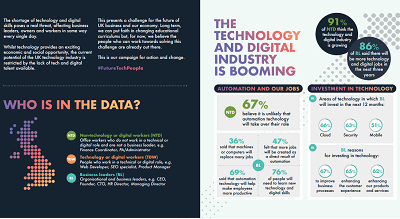 Infographic: How to future-proof UK technology
There is no doubt that the technology industry is booming right now, bringing with it exciting social and economic opportunities. However, there is a real fear that the UK industry may be stunted due to the lack of talent available. This e-guide helps to break down the future fears and expectations of dozens of business leaders and tech workers.
The reason for the iconic building's print project is unwelcome proliferation of devices.
"The average age of our devices is five and a half years," Swaffield says, adding that the organisation operates 50 distinct models of printers among its fleet of 120 devices. This proliferation, Swaffield says, comes from a "decentralised procurement policy" across the four sites where the Opera House's administrative team work.
"Our costs are at the high end of the scale," she says, making a refresh of the printer fleet necessary. "It is vital to reduce cost of ownership, reduce device count and get the right ratios [between users and printers]."
Swaffield also hopes to reduce the support workload generated by the organisation's printer fleet while also saving office space, thanks to new, smaller printers.
HP's managed print services has designed the new regime, which is expected to reduce the number of printers by 43%. Administrative offices in the Opera House itself will see printer count drop from 26 to 13.
That drop has, however, been the source of some internal controversy, with Swaffield reporting that some staff have been a little upset by what they perceive as a loss of control.
"Change needs planning," she says. "You need key management sponsorship and we are selling the change by emphasising the device refresh and green benefits."
Read more on IT efficiency and sustainability