Bank of Ireland replaces HP with IBM
The Bank of Ireland has ditched HP and signed a new infrastructure deal with IBM; plus more daily news.

Bank of Ireland replaces HP with IBM
The Bank of Ireland has ditched Hewlett-Packard (HP) and signed with IBM for its new infrastructure deal. The five-year deal with IBM was signed after the previous seven-year deal with HP recently expired. Terms of the deal were not disclosed, but HP's previous deal was worth $600 million, according to the vendor in 2003.

Download this free guide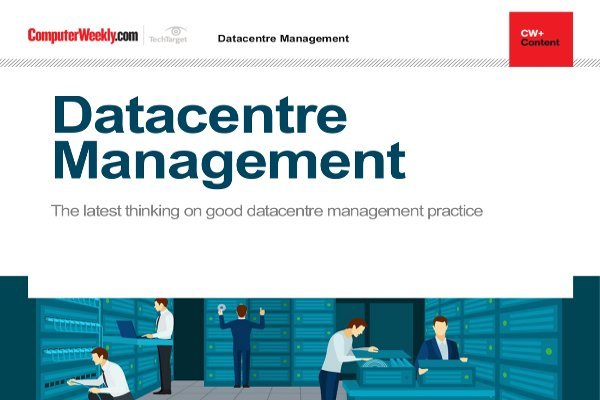 How to effectively manage your datacentre
Download this eguide to get the latest thinking on good datacentre management practice. We shine a light on the tools and technologies that are on the market (or in the pipeline) that can help enterprises run their facilities with greater ease and agility.
By submitting your personal information, you agree that TechTarget and its partners may contact you regarding relevant content, products and special offers.
You also agree that your personal information may be transferred and processed in the United States, and that you have read and agree to the Terms of Use and the Privacy Policy.
Online betting company Betfair to open Dublin-based data centre
Online betting company Betfair is set to open a new Dublin-based data centre. The new facility is expected to create 100 jobs in the area, as the company plans to transfer its operations team out to Ireland. The firm employs more than 2,000 staff globally, with more than 600 engineers involved in maintaining the firm's betting exchanges. The company processes over five million transactions a day.
Interxion forms strategic alliance with Telx
European colocation providers Interxion and Telx have partnered to offer connectivity to North American and European markets, allowing clients to be positioned on either side of the globe. Clients, especially those in the financial services sector, will be able to access services on both continents through the colocation providers' alliance.
Oracle buys Art Technology Group for nearly $1 billion
Oracle has announced it will buy Art Technology Group for nearly $1 billion, giving the vendor a maker of e-commerce software. Art Technology recently reported a third quarter profit of $4.2 million compare with $4 million a year earlier.
Dell in Boomi buyout
Dell has announced it will buy Software as a Service integration company Boomi. Terms of the deal were not disclosed, and Dell did not say when it expects to close the purchase. Headquartered in Berwyn, Pennsylvania Boomi offers an application integration platform called Atmosphere.
Kayleigh Bateman is the Site Editor of SearchVirtualDataCentre.co.uk.
Read more on Datacentre capacity planning