Girl Geek Dinners changing the tech industry
Four years ago, Sarah Blow set up the Girl Geek Dinners networking events because of the alienating feeling she experienced when arriving at IT events and being asked if she was someone's girlfriend.
Four years ago, Sarah Blow set up the Girl Geek Dinners networking events because of the alienating feeling she experienced when arriving at IT events and being asked if she was someone's girlfriend.

Download this free guide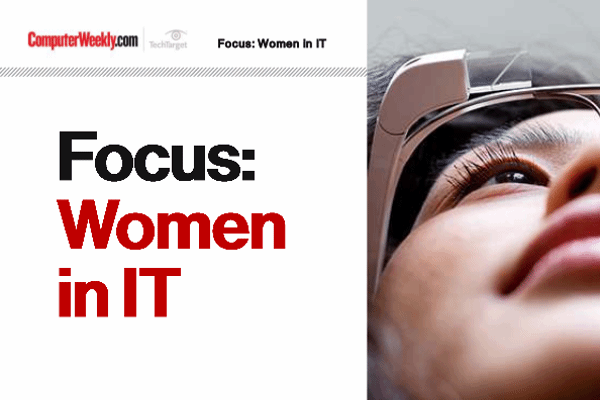 Shifting the landscape of gender and diversity
The number of women in tech in Europe is an average of 16%. This guide offers a collection of articles highlighting some of the prominent issues surrounding increasing the number of women in the IT industry.
By submitting your personal information, you agree that TechTarget and its partners may contact you regarding relevant content, products and special offers.
You also agree that your personal information may be transferred and processed in the United States, and that you have read and agree to the Terms of Use and the Privacy Policy.
She started the London group, and expected to see a few women meeting every month to have some food, some drinks and talk about work. What actually happened was that female technologists all over the world decided they wanted one too. Groups have sprung up everywhere, from Canada to Milan, and now it doesn't just feel like a networking group, but a global support system for a group of people who believe they have been a minority in IT for far too long.
Girl Geek Dinners, along with groups like BCS Women and womenintechnology.co.uk, is slowly helping to raise awareness of why it's important that more women go into technology, and how it can be achieved.
Margaret Robinson, a gaming and education writer and consultant who spoke on the panel at the recent fourth anniversary event, said, "It's fairly well documented that diversity is absolutely crucial for success. There are different approaches to solving the problems, but it would be a wise thing to put the message out there to all employers that diversity improves the performance of a team or company."
Belinda Parmar, founder of the Lady Geek website and a consultant to advertising firm Saatchi and Saatchi, said the best way to persuade employers to take on more women is to show the effects it has on profits.
"We need to explain to them that this is a market they could be exploring," she said. "There's a whole bunch of women out there who could be doing more for your market than they are."
Girl Geek Dinners doesn't just exist to highlight problems, but to attempt to solve them. Maggie Philbin, science and technology broadcaster and a former Tomorrow's World presenter, said the only way attitudes and cultures have moved on from the 1960s was because people made the decision to change them.
And there are plenty of things that need changing. Parmar said, "I'm bored and quite frustrated with the way technology advertisers market to female technology buyers. None of the adverts are ever about how women actually engage with and use technology. There's an opportunity for advertisers to target women in the way that they really want to be targeted."
The Advertising Standards Authority only needs to receive about 40 or 50 complaints about a particular advert for some level of action to be taken. The women on the panel said it is worth giving them a call over any that manage to particularly annoy - it's surprisingly easy to make changes in a hugely influential sector.
One other easy thing for women in technology to do is go into a local school and speak to the students. A lack of visible role models is often cited as a main reason for girls not choosing technology, but the panel said many current efforts are not targeting girls at a young enough age.
Alice Taylor is commissioning editor for education at Channel 4. She said that 50% of boys who do double science GCSEs and get As go on to do science A-levels, while just 18% of girls with the same results do so.
"The problem is not intellectual, but cultural," she said. "We are trying to provide girls with role models in technology and science, because when they see female role models they really listen and engage."
Robertson added, "Speaking to girls at 13 or 14 years old is too old. It's about reaching them very, very early. At the moment we are clearly not doing a good enough job of that."
Go to womenintechnology.co.uk/volunteering to join a database of speakers who visit local schools and speak to pupils.
Read more on IT jobs and recruitment