Small reseller M-Tech wins legal victory over Oracle
An independent IT hardware broker has won a major legal victory against Oracle that could have implications across Europe.
An independent IT hardware broker has won a major legal victory against Oracle that could have implications across Europe.
The dispute centres around trademarks after M-Tech, a Manchester-based computer dealer, was sued by Oracle (formerly Sun Microsystems) for European trademark infringement.

Download this free guide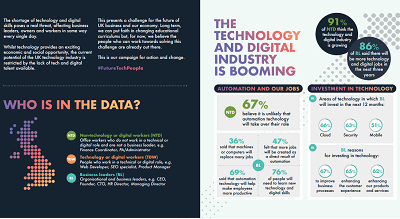 Infographic: How to future-proof UK technology
There is no doubt that the technology industry is booming right now, bringing with it exciting social and economic opportunities. However, there is a real fear that the UK industry may be stunted due to the lack of talent available. This e-guide helps to break down the future fears and expectations of dozens of business leaders and tech workers.
It would be a breach of EU trademark law for M-Tech to sell in Europe any hardware which Oracle said should be put on the market outside of Europe.
Various goods are brought into Europe by dealers, but if the goods were not intended for sale in Europe they run the risk of infringing the trademark.
Oracle said M-Tech had done just that, purchasing second-hand Oracle hardware from a US dealer to sell in Europe. It is sued the company for infringement of its trademarks.
But M-Tech has won in the Court of Appeal after arguing that Oracle's policy on displaying the trademarks is anti-competitive. It alleges that the manufacturer does not display where each piece of equipment was intended to be sold, and does not allow unauthorised dealers access to its database. Harvey Stringfellow, a partner at Hill Dickinson law firm and M-Tech's solicitor, said this makes it impossible for them to know where the equipment they're selling came from. He also said it was Oracle who indirectly sold M-Tech the goods, "entrapping" them into accepting unlawful products.
Lady Justice Tomlinson at the Court of Appeal said in her judgment: "The practices alleged arguably have more to do with restricting imports with the object of preventing price competition within the European Economic Area (EEA) and thereby protecting Oracle's profit margins, than with the proper exercise of the right to control the first marketing of Oracle equipment within the EEA."
M-Tech must now go to trial to prove that Oracle does restrict access to its trademarks. Stringfellow says an international computer dealers' association has also logged a complaint with the Office of Fair Trading.
If M-Tech is successful, the case could have far reaching implications. Lady Tomlinson said it could affect economic policy across the EU, and that it should be referred to the European Court of Justice if M-Tech wins at a trial.
A spokesperson for Oracle said the company had no comment.
Read more on IT legislation and regulation