CIOs mobilise to cut comms costs
CIOs are in a cleft stick. On one hand they face increasing communications costs to support their internal work forces as they go mobile, but their budgets...
CIOs are in a cleft stick. On one hand they face increasing communications costs to support their internal work forces as they go mobile, but their budgets are static or reducing, says Alan Panezic, vice-president of Blackberry maker Research in Motion's platform product management.

Download this free guide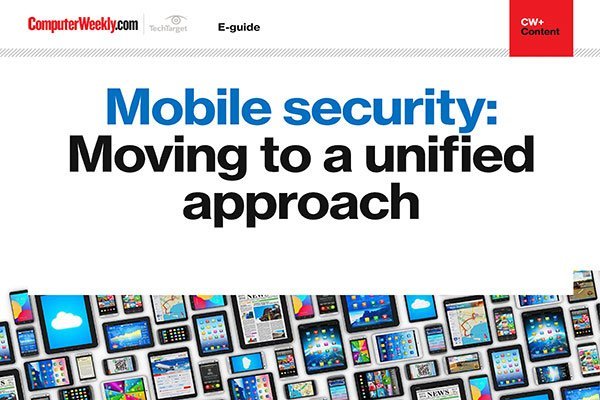 How to improve your mobile security protocol
Learn how to keep those pesky hackers and scammers away from your mobile devices with these 6 articles on how to improve your mobile security.
Long distance bills were growing and mostly out of control, Panezic said. But enabling Wi-Fi access via Voice over Internet Protocol support on handsets was a way to restore that budgetary and enterprise security control, he said.
Panezic said CIOs were trying to drive down communications costs by turning to Internet Protocol-enabled phones and PBXs. There were already 75 million IP phones installed worldwide, and this would grow to 135 million in the next couple of years. "That's very attractive to us," he said.
This growth rate underlay RIM's decision to support Wi-Fi access via the open Session Initiation Protocol (SIP). "Wi-Fi is just another bearer medium for us," he said.
The first implementation was for local control via Cisco's Unified Communications Manager v6.1 and above, rather than a cloud or hosted service. But RIM was also looking at those options, Panezic said.
The big advantage for corporates, especially those that already used Blackberry smartphones that supported Wi-Fi, was that they could extend the benefits of the corporate pbx and security to Wi-Fi access for their Blackberry (v4.5 and above) users.
This meant companies could use existing company tie-lines between for example London and Paris to switch calls that come in from a Wi-Fi hot-spot. "The call is essentially free," Panezic said. "Wi-Fi access is a way for them to save hard costs."
This facility was encouraging software firms like SAP and Oracle to "mobilise" their applications for Blackberry devices. Panezic said. This was because the applications programme interfaces existed, and RIM's enterprise server provided user authentication and session security. "Mobility is a huge issue for them," said Panezic. "With Blackberry, there's not much more for them to do."
Panezic refuted suggestions that Blackberries weren't rugged enough for remote use. He said firms paid a high premium for ruggedised phones. In practice most users treated their phones with a degree of respect, and if that wasn't enough, third party firms were happy to "ruggedise" Blackberries.
"The most important thing for CIOs and users is the reliability of the connection," he said. RIM's new MVS 5 software, which supports Wi-Fi access on Blackberries, allowed users to initiate calls from either Wi-Fi hotspots or cellular networks. The choice was up to the user, depending on which provided the most reliable signal at the time.
He hinted that RIM was working on ways to make the decision of which Wi-Fi or cellular connection to use immaterial to the user. But leaving the default decision to the system was still some way off, he suggested.
Read more on Mobile hardware