Love your smartphone? Huawei thinks you could love it more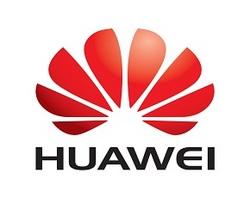 At Huawei's most recent innovation day in Milan, there was a lot of talk about innovation in Europe, research and development centres, and the highly anticipated 5G.
Quite clearly very passionate about the technology, chief Huawei device designer Joonsuh Kim told me that the main aim for him was to make people fall in love with Huawei devices. Kim hopes to provide consumers with something other than just technology.
He said: "Literally we are touching the consumer's heart. That means you can feel that you are emotionally engaged with a Huawei device."
To Kim, the device is all about user preference, and he believes that once consumers start adapting to their devices, they will want to use them for everything.
He states that even though the Huawei brand may not be big yet, it's starting to get through to consumers. Its aim it to deliver users with a "pleasant surprise" through usability, comfort, and a perfect combination of hardware and software.
When building the concept for a phone, Kim considers several user scenarios to make sure there is always a device that caters to what consumers want – including the ability to have multiple SIMs, a more professional device which is lighter for increased portability, low-cost devices, or a personal-only device.
The design team make sure that the hardware appeals to the user they are targeting, providing particular features to appeal to different types of audience such as business professionals, young users and entry-level users.
Kim also believes that using Huawei's knowledge and connectivity in networking, it can be a leader in 5G when the time comes.
During a presentation on device innovation, Kim used Angelina Jolie as an example of a perfect human being (following up by commenting that although she might have been considered the most attractive woman in the world, that was several years ago… ouch) and that aesthetics are very important when targeting the appropriate market.
It just goes to show that even the smallest tweaks in design can make the biggest difference to consumer behaviour.