Huddle Note - File sharing for the future
Huddle has launched a new app for enterprises to use as an alternative to Microsoft Office.
We've talked about Huddle before, and how it allow teams all over the world to work collaboratively on projects by sharing files and comments in the cloud.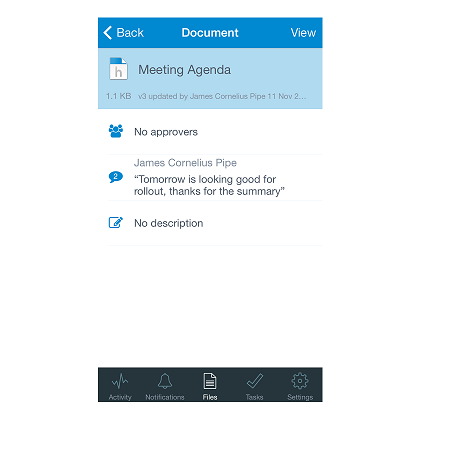 The new Huddle Note application now allows teams to create, edit and store any content in the cloud, making sharing and cross-platform use easier. As explained by Huddle CEO Alastair Mitchell, it's a way for employees to share ideas wherever they are in the easiest way possible, without having to use other application or software.
He said: "People don't want to waste time skipping between apps, battling with legacy word processors, and then uploading documents to the cloud to share them with co-workers – especially when they're quick notes such as brainstorm ideas and meeting minutes.
"With Huddle Note, we're adding an easy-to-use and intuitive way to capture content in Huddle, giving people a simpler, faster, mobile alternative to Microsoft Office and other bloated legacy offerings."
New features in the app include: creating and editing documentation in the cloud, sharing any content instantly with others and commenting and feedback. The app also has Huddle security features and an audit trail of activity so you can see when your documents have been read by others.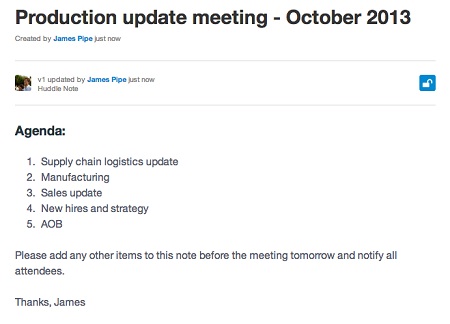 This move away from "Jurassic systems" (Mitchell's words, not mine) will give workers everywhere a chance to share their ideas and be more productive in an environment where there's proper support available.
With the workforce slowly becoming more and more dispersed, with people working from home, abroad or even on public transport, it's exactly what people need.
The new Huddle iOS application is also free to download from the appstore, so why not give it a go yourself?