CES 2013 REVIEW: Tech Tips precision stylus
Pop the piece of plastic on the end of your finger tip and make sure you practise for a little while. It's a bit tricky to get the angle right in order to make a connection with the screen, but these Tech Tips from a US start-up company try to compensate for sloppy handwriting and difficulties when clicking on tiny webpage links while using your smart device.

Download this free guide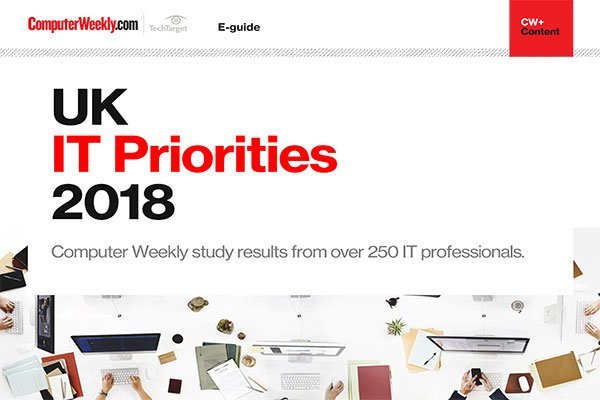 UK IT Priorities 2018 survey results
Download this e-guide to discover the results of our 2018 UK IT Priorities survey, where IT leaders shared with us what they are going to be investing in over the coming 12 months.
By submitting your personal information, you agree that TechTarget and its partners may contact you regarding relevant content, products and special offers.
You also agree that your personal information may be transferred and processed in the United States, and that you have read and agree to the Terms of Use and the Privacy Policy.
This fairly good idea, if not quite implemented as well as I would have liked, trying the tips out on my iPhone with a screen protector, proved a little sluggish (see video). My colleague tried them on a Samsung Galaxy S3, which worked considerably better, however the hard keys at the bottom of the device – which still require sensitivity to work – didn't work as well as your actual finger when being used with the Tech Tips.
The tip of your finger gets a bit sweaty from the plastic and it is not that precise when writing – so my handwriting wasn't great, but it was better than when using your finger tip.
However, it is great when you're on a website which has not been optimised for mobile use and the hyperlinks are really tricky to select with the pad of your finger.
Another problem is, how do you measure your finger tips to know what size to ask for, small, medium or large?
Capacitive touchscreens do not actually detect touch, but instead detect the presence of an electrically conductive object. Tech Tips have included this technology into small pieces of plastic to produce an electrical conductor that smart devices will recognise.
The company is looking to have discussions with UK distributors in the coming weeks, and Tech Tips will also be available on Amazon within the months.
At this point the individual retail cost for a single Tech Tip stylus is $3.49n (£2.17) and $9.99 (£6.21) for a multi-pack of four.
The company has also demonstrated Nano Nails – fake nails which include this technology. I don't wear fake nails myself, but I can see these as a really great idea that could take off as my friends tell me how difficult it is to use their phones when wearing ludicrously long pieces of plastic.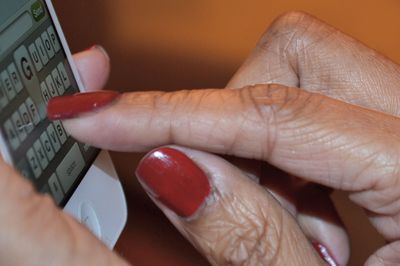 Image: Tech Tips Nano Nails
Still in beta mode, the Nano Nail doesn't have official pricing as yet, however, they are expected to be around $10-12 (around £7) for 4-5 pack of nails. The company is currently still in the process of testing out the technology, for instance a set of nails which were worn for a week needed touching up with the nail polish, and Tech Tips is currently looking to see how the technology withstands to nail polish remover.
What other objects conduct the electrical impulses needed to work a touchscreen device?