Hundreds of reasons for unique Twitter handle

Download this free guide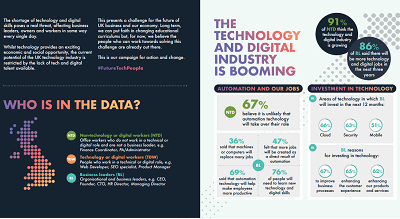 Infographic: How to future-proof UK technology
There is no doubt that the technology industry is booming right now, bringing with it exciting social and economic opportunities. However, there is a real fear that the UK industry may be stunted due to the lack of talent available. This e-guide helps to break down the future fears and expectations of dozens of business leaders and tech workers.
There are literally hundreds of reasons for ensuring a unique, slightly anonymous Twitter handle, a 60 year old radiator salesman has discovered.
He was
reportedly
bombarded with hundreds of abusive tweets after the Italy vs England football match in the opening round of the World Cup in Brazil.
Footie fans angered by former football player Phil Neville's commentary for the BBC, launched a barrage of complaints at the Twitter account @philneville.
Unfortunately, the recipient was Phil Neville the radiator salesman, and not Phil Neville the commentator, who was partly protected by his less obvious Twitter handle of @fizzer18.
But the other Phil Neville, who has also been on the receiving end of messages from fans of the former footballer, felt sorry for his commentating namesake and tweeted a good luck message.
Despite the complaints, the BBC has confirmed that Neville will remain in the commentator's chair, but Downtime suggests that he stays away from Twitter for a while.