Dealing with unplanned events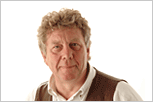 There's nothing worse than unplanned events overtaking a well-planned conference. In Mumbai, last Tuesday a CTO summit was held to look into the effective implementation of core banking technology. On the agenda was risk management, financial frauds, money laundering, data mining and information security.
The breakout sessions focused on how information technology has enabled sophisticated product development, better market infrastructure and the implementation of reliable techniques for control of risks. I suspect events in the stock markets made for some interesting discussions.
In the aftermath of the financial melt down let's spare a thought for our colleagues who may loose their jobs. More importantly, let's also hope that when the blame-game starts it's not technology that's made the scapegoat again.