What does 'drilling into the cloud application layer' really mean?
Those of us with a ticket to ride (to the cloud) gathered in a central London location earlier this week to hear Rackspace talk about its new Critical Sites service.
It's always nice to press the flesh with the real CEOs behind the IT industry — and I got a quick chance to meet Rackspace president Lanham Napier at this week's event.
Napier is an affable Texan powerhouse of cloud-speak and enthusiasm. He is, as they say, a maverick — and has been ranked as a captain of industry by Forbes, CNN and probably Ben & Jerry's ice cream for all I know.
So Napier and his board were in town to launch Critical Sites for (as Rackspace puts in) "extreme" mission-critical cloud deployments.
"The Critical Sites offering drills into the application layer to deliver mission-critical support for clients' most important websites and applications. Critical Sites customers receive access to a suite of performance management tools built to gain real-time visibility of the end user experience," said the company, in a press statement.
But what does 'drilling into the cloud application layer' really mean?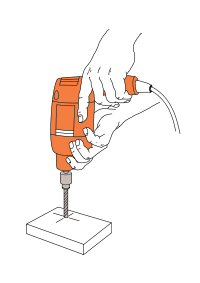 What Rackspace is talking about here is application analysis. It's all very well for a developer to design an application (and in this case a web facing cloud hosted application) and put it through its paces with pre-deployment stress testing.
But post-deployment, things start to happen.
Real world (and real time) data flows start to impact the application and unplanned spikes start to hit it, so that its traffic register starts to go off the scale.
Rackspace is seeking to provide tools for advanced application and website monitoring along with simulated load testing to avoid problems before they occur.
The company says it has a team of web-scale engineers on hand (for Critical Sites customers) to deliver services designed to give deep insights into application performance.
Deep insights? More industry-speak?
No not necessarily — this probably isn't a bad way of explaining the fact that customer-developers will need "opacity" into what is happening with their cloud app once they shift it off to the cloud provider (in this case Rackspace).
Pushing applications to the cloud does necessitate a certain distancing between the provider and the customer. Whether you call it opacity, deep insight or just simply a "proper look at what data is coming in and out of the cloud application" — this stuff will be needed as the cloud now evolves.
As for the Prez (he lets me call him that) and I — well we're booked to go wild turkey shooting up in Amarillo (Texas) this fall. He's promised to show me the way ☺