Financial applications
Find news stories, analysis and case studies to help you best leverage financial applications to drive forward business and corporate strategies. Stay abreast of new financial applications developments, and get expert advice on how to evaluate corporate performance management (CPM) software, and manage corporate performance management systems. Learn how to best use software to improve financial management processes such as forecasting, planning and budgeting. And read about how to use financial analytics software to create performance dashboards to aid decision-making.

Download this free guide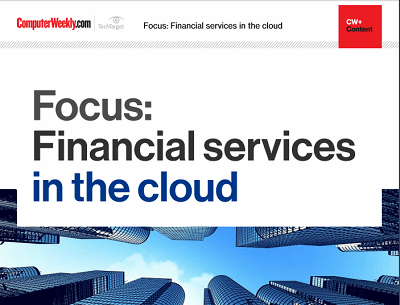 No longer a laggard, financial services in the cloud
Computer Weekly takes a look at how some of the world's biggest financiial brands have moved to the cloud, and share a cautionary tale or two about the mistakes some have made while trying to get there.
By submitting your personal information, you agree that TechTarget and its partners may contact you regarding relevant content, products and special offers.
You also agree that your personal information may be transferred and processed in the United States, and that you have read and agree to the Terms of Use and the Privacy Policy.