The Department of Business Innovation and Skills (BIS) has released a government statement drastically changing the content of its current consultation on proposed legislation to address illicit Peer-to Peer (P2P) file-sharing, writes Scott Fairbairn, associate in the Telecoms team at CMS Cameron McKenna (pictured).
The statement explains that the government now wants the secretary of state (currently Lord Mandelson) to have sole responsibility for deciding whether or not to require ISPs to take technical measures against customers identified as file-sharing. It says these measures should now also include suspension of an internet user's account.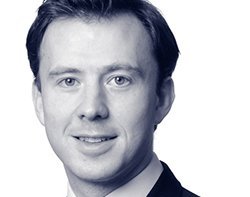 The statement also sets out the government's controversial view on how the costs of these proposals should be apportioned between rights holders and ISPs.
It is unusual for the government to change its mind on important issues mid-way through a consultation. Having spent so much time consulting on the issue in 2008 and in the run-up to the Digital Britain report, such a last minute U-turn was unexpected.
The government now proposes the secretary of state, Lord Mandelson, rather than Ofcom, will decide whether ISPs should implement technical measures (such as blocking, slowing or disconnecting users' internet access). While Ofcom will consult on the technical and practical consequences of such measures, the secretary of state will not be bound to follow Ofcom's advice. This move is designed to give the secretary of state flexibility to do as he pleases, but the worry is that this mechanism could allow important legal and procedural constraints to be over-ridden.
Controversially, the government is considering suspending people's accounts without recourse to a court of law, which raises legal issues. This will cause concern that innocent people may be cut off. Consumers will object if the onus is on them to appeal, as this is a reversal of the fundamental principle of innocent until proven guilty, and a reversal of the burden of proof. This is especially relevant as file-sharers can mask their identity and hi-jack other people's internet connections. Similar proposals put forward by president Sarkozy in France were recently deemed to be unconstitutional and it remains to be seen whether such plans could be legally enforced in the UK.
The government's new plans also propose that the secretary of state will decide on whether to implement these measures without having to ask Parliament to approve his decision. Many will argue that the mode and manner of the implementation of technical measures has human rights impacts and is sufficiently important that it should be ratified directly by Parliament in primary legislation.
The government has also rewritten its views on how costs should be apportioned when it comes to dealing with suspected file-sharers. In its June consultation the government supported the principle that "the cost should be borne by the party that will benefit, though there may be circumstances where it is appropriate to diverge from that". While the measures are designed to benefit rights holders, the government now seems minded to require ISPs to bear the majority of the costs, although they receive no apparent benefit. Unless the government can be convinced otherwise, ISPs will have to pass the costs on to consumers. The revised consultation is open until September 29th.
Email Alerts
Register now to receive ComputerWeekly.com IT-related news, guides and more, delivered to your inbox.
By submitting your personal information, you agree to receive emails regarding relevant products and special offers from TechTarget and its partners. You also agree that your personal information may be transferred and processed in the United States, and that you have read and agree to the
Terms of Use
and the
Privacy Policy
.
This was first published in August 2009