The General Election provides an excellent opportunity for an incoming government to break away from the destructive status quo that stifles innovation and small and medium enterprises' participation in IT-enabled government service delivery, writes Martin Rice, co-founder of the UK Innovation Initiative.
The two critical areas that desperately require top-level attention are procurement and the crippling "change request" culture.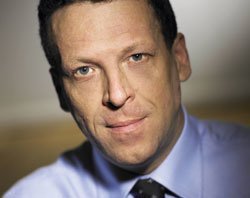 Firstly, UK interpretation of EU procurement guidelines makes government projects very expensive, time-consuming and capriciously uncertain, creating major barriers to participation by small IT firms.
The average UK IT-related government contract take 17 months to set up. In the Netherlands, it takes six months, interpreting the same EU guidelines. So the incoming government must urgently and creatively reinterpret EU procurement regulations.
This is all the more pressing because those same regulations apply to the proposed G-cloud and Applications Store, the potential key to opening up government work to smaller, innovative IT companies again.
Secondly, a new government has to take a tough, even brutal, line to break the "change request" culture fostered by a powerful oligarchy of huge IT suppliers to the disadvantage of the taxpayer and British innovation.
Huge multi-year programmes are won at low prices by prime integrators who are confident they can make up profit margins on inevitable unspecified change requests. The catch-22 is that innovative small companies able to do those change requests more efficiently or cheaply have to go through the very prime integrators whose revenue streams they threaten to kill.
As Computer Weekly has demonstrated over many years, this model is broken. The inevitable route out of this destructive status quo is transformation to service componentisation via cloud computing, already gaining momentum under government chief information officer John Suffolk. The full force of government, from No 10 downwards, must ramp up the pace of change and override resistance from any incumbents trying to spin out the status quo.
So an incoming government must tackle these two overriding issues if it is to make billion-pound savings in government IT.
Other key measures will help SMEs contribute better to government IT-enabled delivery. The 10 recommendations of the largely ignored 2008 Glover Report for the Treasury to help SMEs should be pushed forward and monitored.
To ensure effective government IT-related projects, an incoming government needs to: build processes to encourage pre-procurement competitive experimentation for innovators; drastically reduce the scale of projects doomed to failure by their size; insist on interoperability and open standards; and re-skill itself with the relationship, managerial and hybrid skills it lost in wave after wave of outsourcing.
There are also industry initiatives seeking to boost technology talent in the UK; to mentor UK SME leaders; for tax incentives for potential investors and fiscal incentives for R&D; and encouragement for inward foreign investment.
But such measures are secondary to mending the broken UK IT infrastructure, where clumsy procurement and due diligence prevent the deployment of even the best of British innovation. Innovative SMEs do not need aid as much as trade, and a good starting point is to enable trade with the UK's largest organisation - the UK government.
Email Alerts
Register now to receive ComputerWeekly.com IT-related news, guides and more, delivered to your inbox.
By submitting your personal information, you agree to receive emails regarding relevant products and special offers from TechTarget and its partners. You also agree that your personal information may be transferred and processed in the United States, and that you have read and agree to the
Terms of Use
and the
Privacy Policy
.
This was first published in April 2010