This Content Component encountered an error
This Content Component encountered an error
This Content Component encountered an error
The concerns raised by the BBC TV Panorama report on the possible dangers of Wi-Fi in schools is just the latest manifestation of society's simultaneous enthusiasm for and fear of new technology.

Download this free guide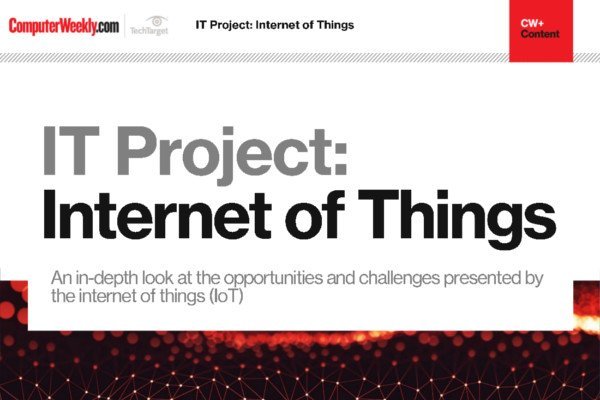 IT Project: Internet of Things
Have an in-depth look at the opportunities and challenges presented by the internet of things
By submitting your personal information, you agree that TechTarget and its partners may contact you regarding relevant content, products and special offers.
You also agree that your personal information may be transferred and processed in the United States, and that you have read and agree to the Terms of Use and the Privacy Policy.
There will always be individuals at extremes of the spectrum - those of the Jeremy Clarkson tendency, who scorn any health and safety fears, and those who believe that every technological advance will wreak mayhem on the physical or moral fibre of the populace.
Certainly few of us can resist a smirk at the fears of those in days gone by - how silly that the Victorians should insist on the man with the red flag walking in front of motor cars, especially when the urban speed limit was 2mph.
But those Victorian concerns don't seem quite so absurd when we remember that the death or maiming of thousands of people in the UK every year is the price we pay for the convenience of the car.
Wireless internet in schools and businesses also offers the lure of immense convenience, and the potential dangers are a lot less obvious than a large lump of motorised metal heading your way.
Councils planning to deploy wireless city networks have called for the government to back research into the health issues around Wi-Fi. However, such research should not be seen as a quick fix to allay public fears before launching a Wi-Fi stampede.
There are enough public health disasters from the past, such as asbestosis and Thalidomide, to provide warnings when implementing schemes that override individual choice.
As a society, we are addicted to our mobiles and the web, but that doesn't mean that legitimate concerns over our children's health should be brushed aside in the name of progress.
Norfolk public and firms embrace free Wi-Fi access >>
Health Protection Agency: Wi-Fi >>
The Stewart Inquiry: mobile phones >>

Comment on this article: computer.weekly@rbi.co.uk
This Content Component encountered an error
This Content Component encountered an error