bakhtiarzein - Fotolia
Asean poised to gain in the global offshoring battle
According to AT Kearney's 2016 Global Services Location Index, robotics process automation and business process as a service could change the outsourcing industry, benefiting Asean countries
The global outsourcing industry is set for a major disruption so severe that it could change the face – as well as the players – of the industry, with the Association of Southeast Asian Nations (Asean) region set to benefit.

Download this free guide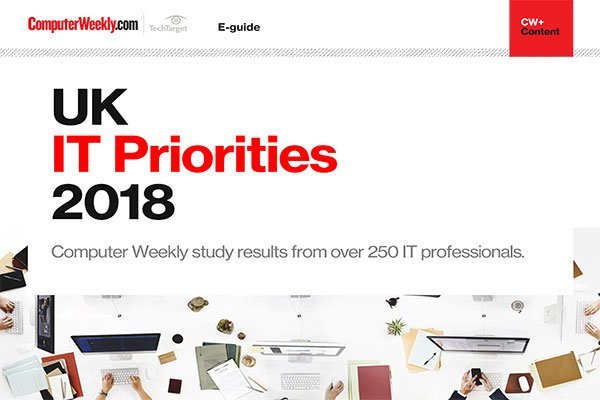 UK IT Priorities 2018 survey results
Download this e-guide to discover the results of our 2018 UK IT Priorities survey, where IT leaders shared with us what they are going to be investing in over the coming 12 months.
By submitting your personal information, you agree that TechTarget and its partners may contact you regarding relevant content, products and special offers.
You also agree that your personal information may be transferred and processed in the United States, and that you have read and agree to the Terms of Use and the Privacy Policy.
This is according to AT Kearney's 2016 Global Services Location Index (GSLI), which analyses and ranks the top 55 countries for outsourcing worldwide based on metrics in three categories – financial attractiveness, people skills and availability, and business environment.
The good news is that – while the study showed India and China holding the position of the world's top two offshoring destinations – Asean emerged a winner in this transformative battle, with five of its countries among the top 11, including Malaysia, Indonesia, Thailand, the Philippines and Vietnam.
"Even though the top six or seven countries are landing in the same order this year as 2014, this could all change radically because the very nature of what's being outsourced is changing," said Arjun Sethi, global leader of AT Kearney's strategic IT practice and principal author of the study.
The report especially singles out Malaysia and the Philippines among Asean countries for their strong position in the index. "Malaysia turns in a solid performance across the board, and that has ensured third place in the index since its inception," it said.
"In addition to Kuala Lumpur, where Tech Mahindra is launching a centre of excellence for Google Technologies, Malaysia has developed a major offshoring hub just 160km south of the border with Thailand in Penang, where a new IT and BPO [business process outsourcing] park is being built to house as many as 21,000 jobs by 2020."
In the case of the Philippines, the country has registered gains in infrastructure, environment, and tax and regulatory costs. Significant recent offshoring activity includes the opening of Accenture's third delivery centre in the country in Ilocos to complement its operations in Manila and Cebu City. Both Convergys and Sutherland are expanding their contact centres in Davao City, which will create as many as 4,000 positions.
Robots and as-a-service shake-up
While 2016's study identifies the latest disruptions and threats to the outsourcing market, the real revelation lies in the disruption being felt throughout this already disruptive industry in levels of automation of business processes.
The disruptions come from two sources – robotic process automation (RPA) and business process as a service (BPaaS).
"For the first time, we have a trend – automation – that could displace the leadership of the likes of India and China in outsourcing," said Sethi.
"Technology's relentless progress continues to transform in unanticipated and fundamentally different ways – not only where work is moving to, but how and by whom or by what it is being done."
While RPA will continue to ripple through the service economy over the next decade, as the rules-based, repetitive tasks that most back-office employees perform are the easiest to automate, BPaaS is emerging as an even bigger disruptive force, billing US$18bn in 2014. In BPaaS, service providers use a standardised interface and process across multiple customers.
"On the client or receiver end, BPaaS dramatically lowers the entry barriers to business data management, opening the floodgates to smaller and newer companies," said Johan Gott, AT Kearney principal and a co-author of the study.
"Simultaneously, we're seeing a shift in required job skills that will play to those countries with the most adaptable educational system. As standardisation and automation come to dominate the simpler processes, offshorers will demand skills of a more analytic nature."
Automation – evolution or revolution?
"The study highlights a common theme we are seeing across the industry," said Jens Butler, principal analyst with Ovum. "As correctly highlighted by the study, RPA will ripple through the service economy and will affect a certain set of functions, arenas and delivery areas, especially as the business models and capabilities mature."
"However, even though we are seeing growing acceptance and adoption of automation and the associated delivery models, it is unlikely to completely change the industry, at least in the near term," he said. "It will play a part in transforming the services delivery industry, but will not be the only influence."
Atul Kanwar, chief technology officer at Tech Mahindra, said: "The current wave of IT automation is more evolutionary than it is disruptive. Automation in IT is directed at improving efficiencies and it is a clear case of automating what is redundant and any process needs limited manpower. This may lead to reductions in business' dependencies on certain kinds of jobs, but the overall IT sector is expanding."
"Whether it's in Asia or any other part of the world, the guiding philosophy for increasing business efficiency through automation should be by applying standardisation, reuse, tools, robotics, artificial intelligence and behavioural alignment. Let enterprises not carry their own bicycles, but use automation to cover the distance."
Read more about enterprise IT in the Asean region
Read more on Technology startups