Researchers have created an immersive way for the brain to digest big data.
The CEEDS (Collective Experience of Empathic Data Systems) project presents large datasets in the way the brain wants them. Its immersive multi-modal environment, in Pompeu Fabra University in Barcelona, contains sensors which allow the system to present the information in a tailored way to the user, adjusting to their reactions as they examine the data.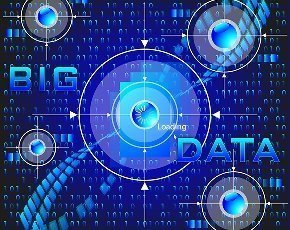 The eXperience Induction Machine (XIM) adjusts to reactions including gestures, eye movements and heart rate, which are monitored by the system and used to adapt the way in which the data is presented.
Users experience virtual reality which allows them to "step inside" the large datasets.
Jonathan Freeman, professor of psychology at Goldsmiths college at the University of London and co-ordinator of CEEDs, said that the system acknowledges when participants are getting tired or overloaded with information and adapts accordingly to avoid "brain overload".
"It either simplifies the visualisations so as to reduce the cognitive load, thus keeping the user less stressed and more able to focus.  Or it will guide the person to areas of the data representation that are not as heavy in information," he said.
The system has been built to as a way to cope with increasingly large and complex sets of data. CEEDS said the project could help students to study more efficiently or for or journalists to cross check sources more quickly.
The CEEDs technology could also help with inspecting satellite imagery and oil prospecting, as well as economics and historical research.
"Anywhere where there's a wealth of data that either requires a lot of time or an incredible effort, there is potential," added Freeman. "We are seeing that it's physically impossible for people to analyse all the data in front of them, simply because of the time it takes. Any system that can speed it up and make it more efficient is of huge value."
CEEDs has already been used for two years at the Bergen-Belsen memorial site in Germany and museums in the Netherlands, the UK and the US are interested in the technology for 2015's commemorations of the end of World War II.
CEEDs is a project from 16 partners in nine countries across Europe. It received €6.5m of EU funding from the Future and Emerging Technologies scheme.
Vice-president of the European Commission Neelie Kroes, responsible for the Digital Agenda, said: "Big data doesn't have to be scary. Projects like this enable us to take control of data and deal with it so we can get down to solving problems. Leaders need to embrace big data."
Email Alerts
Register now to receive ComputerWeekly.com IT-related news, guides and more, delivered to your inbox.
By submitting your personal information, you agree to receive emails regarding relevant products and special offers from TechTarget and its partners. You also agree that your personal information may be transferred and processed in the United States, and that you have read and agree to the
Terms of Use
and the
Privacy Policy
.