Google has come under fire over some of the search links it is removing in Europe as it struggles to cope with the high volume of requests from Europeans exercising their right to be forgotten.
In May, the European Court of Justice (ECJ) upheld that right by ordering Google to remove search links to a 15-year-old newspaper article about a Spanish man's bankruptcy.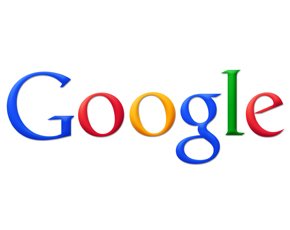 The court ruled that an individual could demand that "irrelevant or outdated" information be deleted from search results.
Google started acting on takedown requests towards the end of June 2014, but has admitted "teething problems" as it struggles to deal with more than 70,000 requests, according to the Guardian newspaper.
The search firm was inundated with more than 41,000 takedown requests within four days of the ruling. Although the numbers have tapered off, the company is still receiving around 1,000 requests every day.
UK news organisations have been critical of some of Google's decisions, accusing the company of press censorship for removing a string of name-based links from European search results.
The Guardian, the Daily Mail and BBC have accused Google of being too hasty in removing searches on specific names for information that is not "inaccurate, irrelevant or outdated" as required by the ECJ ruling.
Certain links have been removed then reinstated, which critics said casts doubt on the abilities of the team of paralegals hired by Google to evaluate and approve or reject takedown requests.
Read more on the right to be forgotten
A Guardian News & Media spokesperson said: "We are always concerned about any attempts to block access to our content.
"The recent ECJ judgment requires Google to deal with these requests on a case-by-case basis, so their current approach appears to be an overly broad interpretation.
"If the purpose of the judgment is not to enable censorship of publishers by the back door, then we'd encourage Google to be transparent about the criteria it is using to make these decisions, and how publishers can challenge them."
Julia Powles, a law researcher at Cambridge University, said: "We need much more information from Google about how it is prioritising complaints, as well as how its internal decision-makers are trained and what principles they are applying."
A Google spokesperson said: "We have recently started taking action on the removals requests we've received after the European Court of Justice decision. This is a new and evolving process for us. We'll continue to listen to feedback and will also work with data protection authorities and others as we comply with the ruling." 
Email Alerts
Register now to receive ComputerWeekly.com IT-related news, guides and more, delivered to your inbox.
By submitting your personal information, you agree to receive emails regarding relevant products and special offers from TechTarget and its partners. You also agree that your personal information may be transferred and processed in the United States, and that you have read and agree to the
Terms of Use
and the
Privacy Policy
.