Atos Healthcare faces competition in DWP fit to work tests
The Department for Work and Pensions plans to increase the number of suppliers involved in testing for eligibility of disability benefits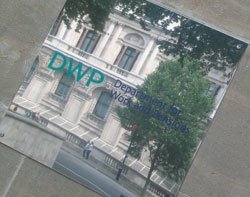 The Department for Work and Pensions (DWP) is looking to increase the number of suppliers involved in the tests it carries out to determine whether people are eligible to claim disability benefits to ensure that it has options when the contract with Atos Healthcare expires next year.

Download this free guide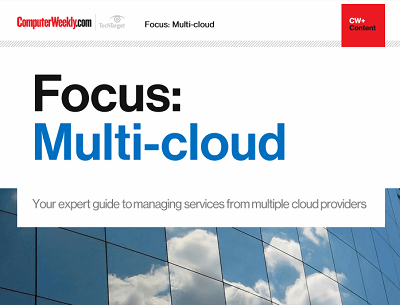 The maturity of the enterprise public cloud
Many IT leaders are increasingly coming round to the idea that sourcing services from one or more providers might be the best way to go. Join us as Computer Weekly takes a closer look at the multi-cloud approach and what providers are doing to capitalise on the trend.
By submitting your personal information, you agree that TechTarget and its partners may contact you regarding relevant content, products and special offers.
You also agree that your personal information may be transferred and processed in the United States, and that you have read and agree to the Terms of Use and the Privacy Policy.
In July last year, following a report that revealed up to 40% of people tested by Atos Healthcare might have been wrongly passed as fit to work, the DWP decided to use more suppliers alongside Atos Healthcare to administer the work capability assessment (WCA). Atos was told to improve by the DWP.
This decision looks set to be formalised, as a DWP document seen by the Guardian revealed that ministers across government are now working together to build up competition by commissioning other private firms to add capacity to the assessment system.
A DWP spokesperson told the Guardian: "In July we announced Atos had been instructed to enact a quality improvement plan to remedy the unacceptable reduction in quality identified in the written reports provided to the department. We also announced in the summer we will be bringing in additional provision to deliver work capability assessments with the aim of increasing delivery capacity and reducing waiting times."
Atos Healthcare uses logic integrated medical assessment (LiMA) software to support medical professionals when assessing claimants. Campaigners have claimed for years that many people have had their benefits cut inappropriately because of the system Atos uses when assessing them.
In 2011, a critical report from a House of Commons Select Committee found that tens of thousands of sick and disabled people had been wrongly declared fit for work. Appeals cost the taxpayer around £50m a year, said MPs.
In the same year, two Atos Healthcare employees were investigated over allegations that they made inappropriate remarks on Facebook about the people they assess for sickness and disability benefits, referring to them as "parasites" and "down and outs".
A Facebook group campaigning for better treatment of disabled people, known as Black Triangle, was set up in 2010.
Read more on IT outsourcing