NATS considers 100% availability
NATS will be investigate contingency challenges of offering a service that is 100% available after last week's outage caused many delays at airports across the UK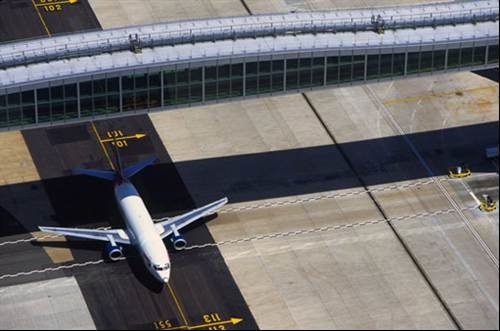 The National Air Traffic Control service (NATS) will be looking at contingency and the challenges of offering a service that can guarantee 100% availability following Saturday's outage.

Download this free guide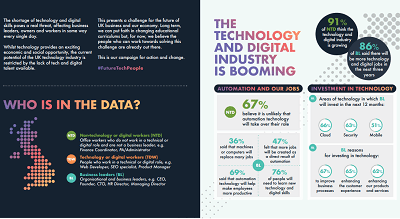 Infographic: Future-proofing UK technology
The shortage of technology and digital skills poses a real threat, affecting business leaders, owners and workers in some way every single day. Whilst technology provides an exciting economic and social opportunity, the current potential of the UK technology industry is restricted by the lack of tech and digital talent available. This presents a challenge for the future of UK business and our economy. Long term, we can put faith in changing educational curriculum but, for now, we believe the people who can work towards solving this challenge are already out there.
By submitting your personal information, you agree that TechTarget and its partners may contact you regarding relevant content, products and special offers.
You also agree that your personal information may be transferred and processed in the United States, and that you have read and agree to the Terms of Use and the Privacy Policy.
NATS Chief Executive, Richard Deakin, said: "A public debate has started over the level of contingency NATS had in place for Saturday's issue."
As Computer Weekly previously reported, the UK air traffic controller said the failure of the computer system enabling ground communications between air traffic controllers in the UK and Europe had been resolved by Saturday evening.
The systems are incredibly complex, and linked across the global travel industry. Providing 100% availability may not be technically feasible, and even if it could be achieved, the costs are likely to be exorbitant.
An Oracle paper on developing high availability warned: "A business may end up with a solution that does not integrate well with the rest of the system infrastructure, has annual integration and maintenance costs that easily exceed the upfront license costs."
Deakin said some parties wanted asked NATs to offer 100% capacity in any eventuality. "In addition to these measures, we believe it would now be to everyone's benefit for the CAA to conduct an open and transparent review."
He has aksed the CAA to see whether the level of contingency NATS has in place meets reasonable operational expectations at reasonable cost, or whether further measures need to be adopted, and if so how these further measures should be funded within the regulatory regime.
While NATs claimed the disruption affected 20% of operations, there was a knock-on effect. The reduction in capacity has had a disproportionate effect on southern England because it is extremely complex and busy airspace and we sincerely regret inconvenience to our airline customers and their passengers."
In a statement NATs said: "To be clear, this is a very complex and sophisticated system with more than a million lines of software. This is not simply internal telephones, it is the system that controllers use to speak to other ATC agencies both in the UK and Europe and is the biggest system of its kind in Europe."