Governments and international law enforcement have much to do to catch up with the criminals who have adapted to the online world, claims a report by BCS, The Chartered Institute for IT.
The Aspects of Identity yearbook 2012-2013 report is based on international research and consultation, and outlines the priorities for internet governance and identity assurance.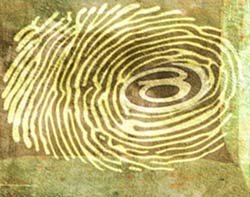 "Criminals have been much more agile than the police and law enforcement in moving from the physical to the online world," said Louise Bennett, chair of the BCS security group.
It will take many years before global enforcement of the law in cyberspace is possible, she said.
The research indicates that it will even take years before the rules in areas such as libel, defamation and harassment catch up and become fit for purpose.
The report says provided that consumer protection and methods of redress for any financial harm can grow in cross-border transactions based on existing models, then risks can be kept low.
However, this needs to be coupled with a degree of certainty about the identity of individuals, businesses, organisations and things needed for a specific transaction.
"Governments and commercial enterprises need to build on the successful global schemes that already exist with well-understood liability models," said Bennett.
Read more about identity assurance
"This federated high-security system can be trusted. Additional ones can be built for new purposes and they can be linked together securely where that is desirable," she said.
The report concludes that a "grand scheme" of coherent, unique, national or global electronic identities is neither feasible nor desirable.
"The vast majority of individuals will always want to adopt different personas in different situations in both the physical and virtual worlds," said Bennett.
"There is no need to reflect a single physical identity on the internet, and doing so might cause more harm than good," she said.
However, Bennett believes there are some actions that can reduce risks on the internet, such as holding payments in escrow with trusted third parties until goods or services are received.
BCS Security is to take part in the Internet and Jurisdiction project – the Digital Policy Alliance work on identity assurance, national and international standards development – and the development of the UK government identity assurance scheme.
Email Alerts
Register now to receive ComputerWeekly.com IT-related news, guides and more, delivered to your inbox.
By submitting your personal information, you agree to receive emails regarding relevant products and special offers from TechTarget and its partners. You also agree that your personal information may be transferred and processed in the United States, and that you have read and agree to the
Terms of Use
and the
Privacy Policy
.