"I am just like everyone in the IT environment, an accidental person who entered into the industry," says Carol Fawcett CIO of Dell software.
She has successfully forged a career spanning almost three decades in IT and is now building a BYOD strategy at Dell.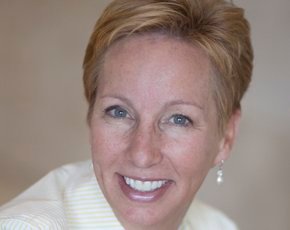 "I did IT to earn some money by programming, to then go back and get a nursing degree. My mother keeps asking if I will ever go back, I've just let that go now."
Fawcett came over to Dell Software as CIO, when the company bought IT management software provider, Quest, nearly five months ago.
She started – accidentally – in the IT industry in the '80s as a developer, working in various sectors such as healthcare and as an estate agent. She worked her way through hard drive manufacturer Western Digital's management chain for 16 years. She then switched from hardware to software, becoming CIO of Quest for 13 years until it was acquired by Dell in September of last year. "Now I'm back in the hardware frame of mind now we've been purchased by Dell," she says.
Women in IT
Over the course of her career she began to understand the business and decided to move into management. "I realised this was something I wanted to do, to understand the technology and have a passion to [improve] business processes and make them really efficient. The move to management was where I really belonged," says Fawcett.
Breaking through to board level for a woman can be difficult, and in no industry is this more apparent than IT. However, Fawcett is excited about the number of women currently entering the industry.
"In fact, our global CIO Adriana is a woman. I now report to her, and I think there's more and more women entering the field, which I think is phenomenal, as there are lots of women CEOs now. It's becoming more of the norm," she says.
"I don't feel like I ever really looked at myself as in a male dominated world, just as in an industry which was predominantly male."
Bring-Your-Own-Device - the personal versus the professional
During her time at Quest she implemented a Bring-Your-Own-Device programme to 4,000 employees across 23 countries, and is now extending her expertise to her role at Dell.
"I'm surprised by the passion of people to bring in their own devices," she says.
Following a global study into BYOD from Dell Software, the company discovered that after implementing a BYOD scheme, 74% of companies reported an improvement in employee productivity, while 70% saw better customer response times.
However, using devices for both work and play blurs the boundaries between the personal and professional life, as employees use the internet so prolifically in both areas of their lives.
"Business is [Microsoft] office, email, workflow engines with notifications. Then this starts to fall into your personal life. Companies set up health plans and you get notifications. You connect it to your personal email address so you don't miss them, then your friends and school are giving you updates. So all these things on one device are blurring together."
Fawcett thinks that if businesses want to block employees from accessing personal information online while at work, then  perhaps they should in turn block people from working at home.
"You should be managing the workload not people," she says. "People have to find that work life balance, people have to find that out themselves."
BlackBerry 10 has a future
While she hasn't managed to get her hands on BlackBerry's new operating system, BB10, her thoughts on BlackBerry Balance – a way to separate a mobile device into work and personal profiles - are positive.
"I think it's phenomenal, as it plays into the whole virtual desktop [debate]. On one device you can have two different environments, one of which is controlled by the company. This can be disabled at any time." Such separation of personal and work data means that company-specific data can be backed up and is readily available.
While the industry is questioning whether BlackBerry's latest assault on the business sector is too little too late, Fawcett says that technology is fickle. Apple and Android may be leading the market direction at the moment, but it only takes another interesting piece of technology to shake things up.
"It's [technology] not a throwaway, but it's interesting how it is becoming something that's easily swapped in and out."
Fawcett believes that the apps used by employees need to be cloud enabled so they can work on any device, which is something IT organisations need to work on.
Businesses should be worrying less about the device and more about the person who is trying to access the applications. "If you're about to start managing the device, it's like chasing your tail, you'll never be able to catch it. Let's not chase the device, let's chase the access point. This is where identity management comes into play and that's the starting point of any good BYOD programme."
However, Fawcett is concerned about the security issues of people accessing work networks from anywhere. "IT organisations have to embrace it, you can't stick your head in the sand, you need to hit it full force," she says. "People think they don't have an issue and they don't have to worry about it, but they do. Making sure that users have what they need when they need it, while delivering the data to them in a nice secure manner. When it's easy for your end users they're more efficient and effective, which makes the business grow."
Email Alerts
Register now to receive ComputerWeekly.com IT-related news, guides and more, delivered to your inbox.
By submitting your personal information, you agree to receive emails regarding relevant products and special offers from TechTarget and its partners. You also agree that your personal information may be transferred and processed in the United States, and that you have read and agree to the
Terms of Use
and the
Privacy Policy
.